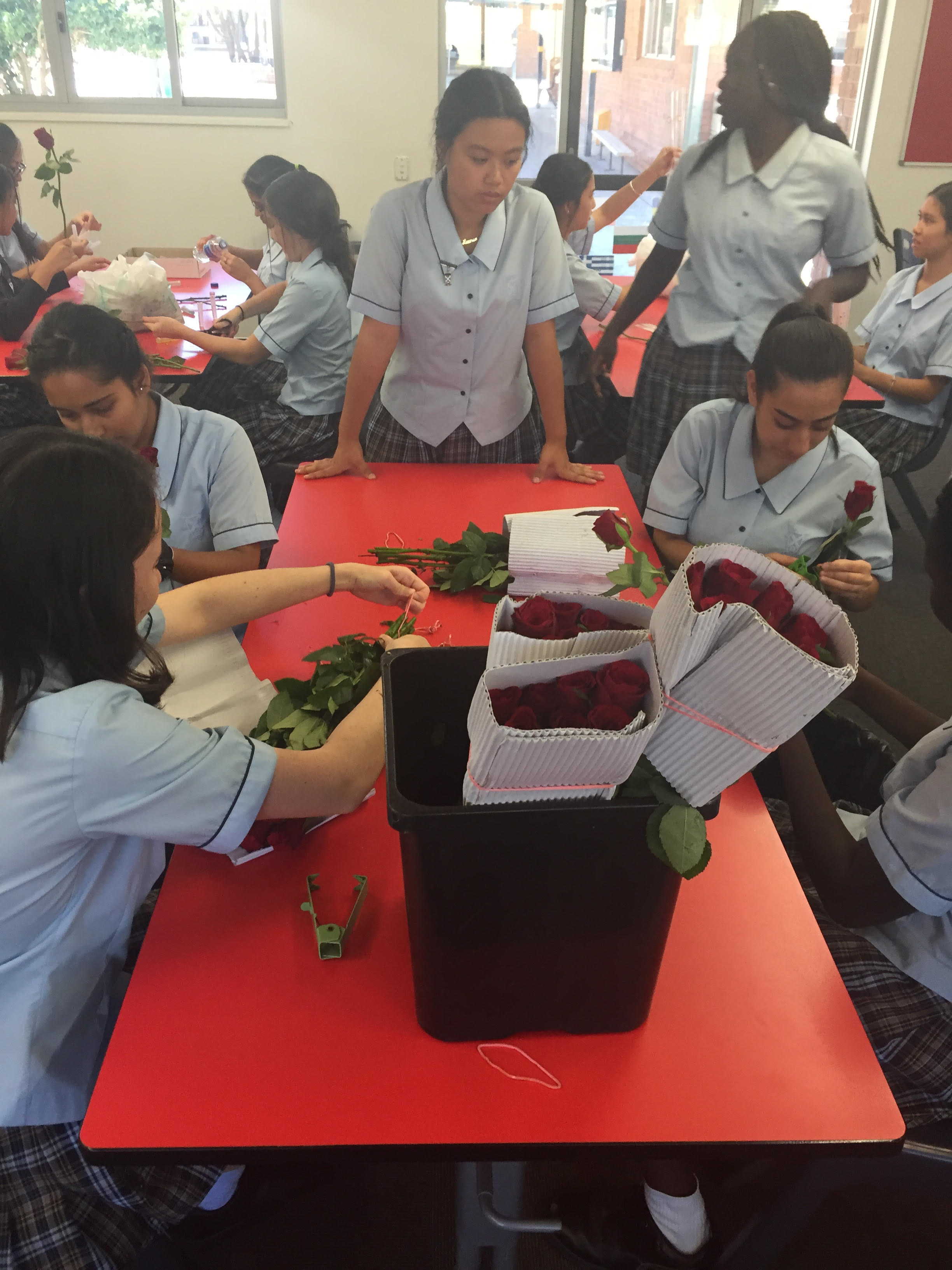 The 14th of February is not everyone's cup of tea, however each year the Vinnie's Group helps bring it to light a little more by encouraging the College to do more for those in need.
Whether you're single or not, roses are always the perfect way to tell someone they're special to you. Hundreds of roses were ordered and prepared by the Vinnie's Group – they were de-thorned, attached to a small vial of water, wrapped in plastic and had their personalised messages attached with a ribbon. Each person who purchased a rose was given a blank heart which they could write a message on, making it that little bit more special for the person who received it. They were delivered to each Learning Group on Valentine's Day morning.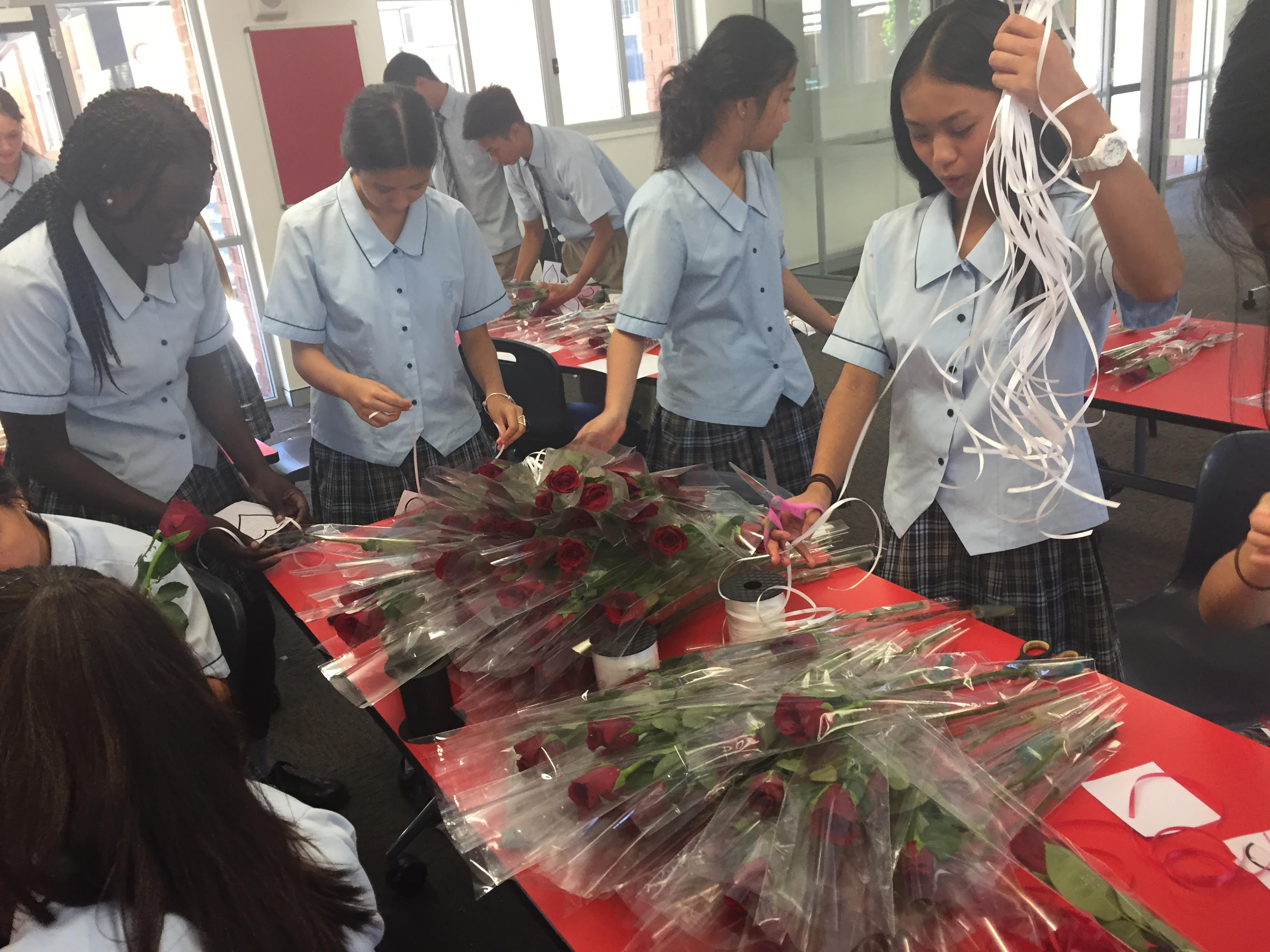 At the end of the day all of our profit went to a worthy cause: to raise money for the St Vincent de Paul Society. Selling the roses was a great success, however the day would not have been successful without our Vinnie's Leader - Miss Pett. She had the most important role as the fuel and coordinator of the crew, and had the day running smoothly.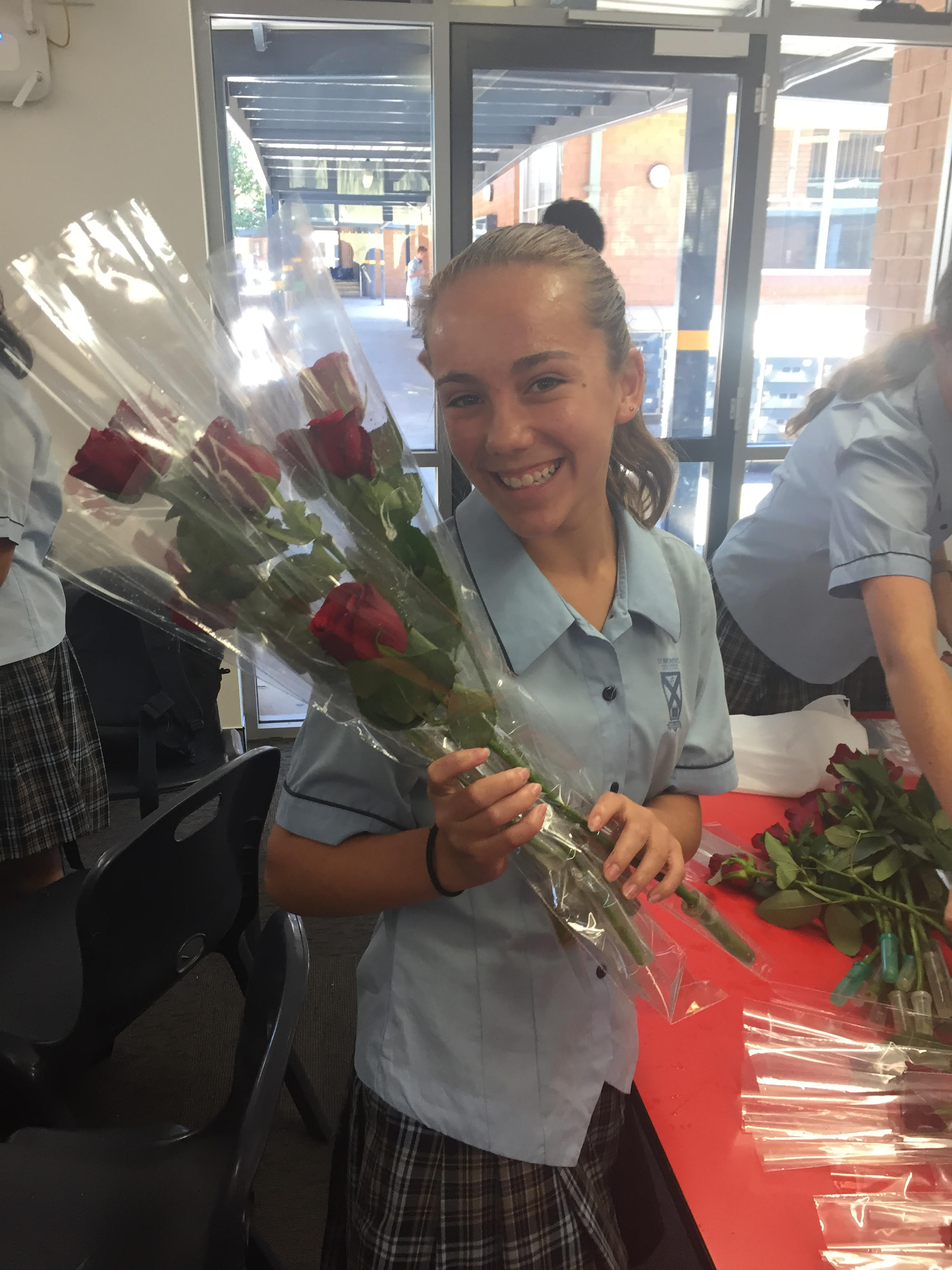 A big thank you to Miss Pett – for making Valentine's Day the bomb for everyone! Thank you to all staff and students who supported the Vinnie's Group and helped those in need. Between both campuses Vinnie's was able to raise over $1400 in profit. This is an amazing achievement and truly an example of doing more and going beyond.
Dana Devine
Vinnie's group Member