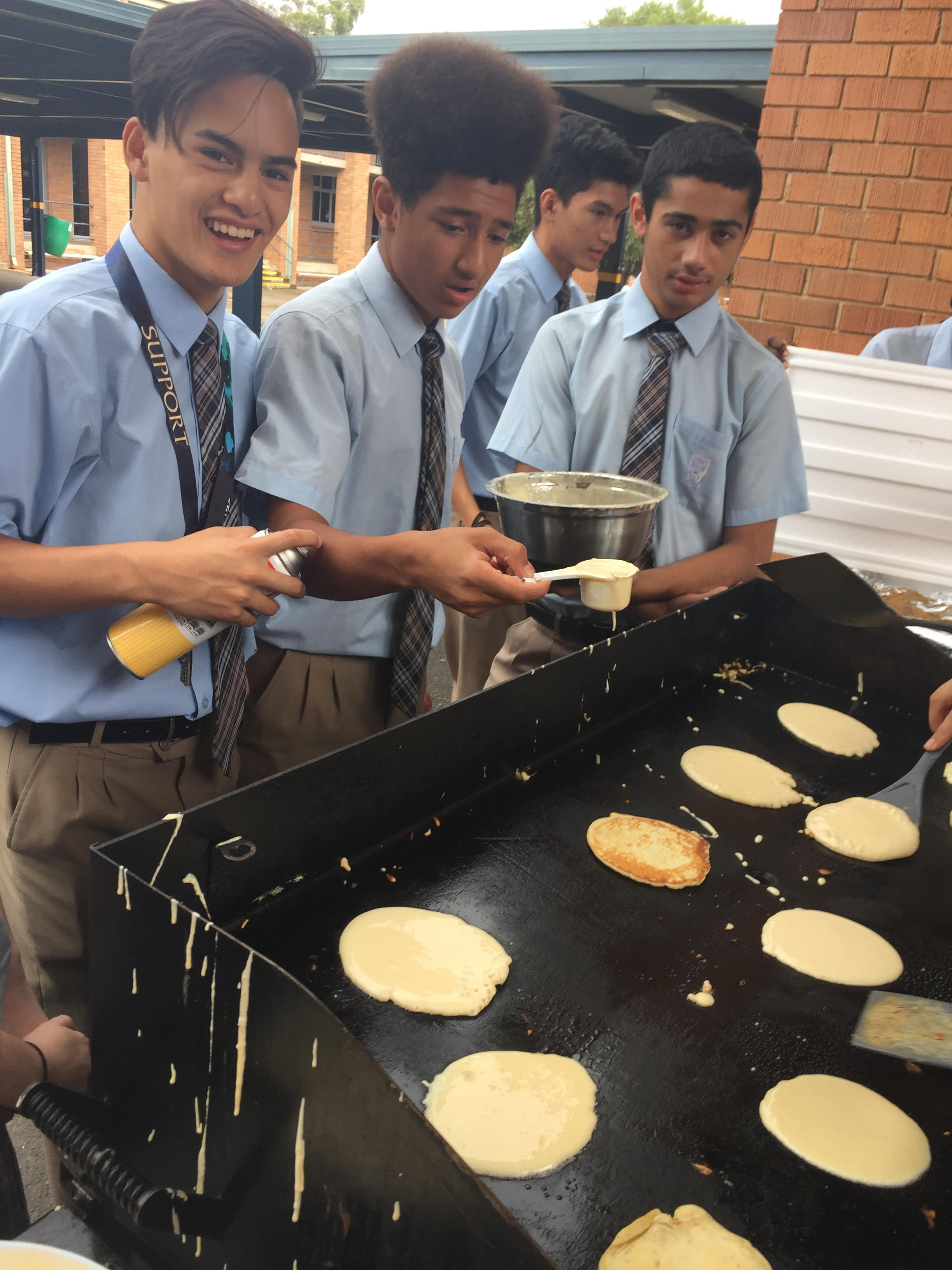 In the Catholic calendar the day before the Lenten period commences is known as Shrove Tuesday. As a Catholic community the students of St Andrews College marked the occasion of Shrove Tuesday by cooking and selling pancakes to raise funds.
The 2017 Vinnies Group created delicious pancakes from scratch and cooked them on the BBQ, ready to be sold to a huge line of excited students and staff. The pancakes were served with a variety of toppings including ice cream. There was a choice of chocolate, strawberry and caramel syrup which left customers in awe as to which topping they wanted to add onto an already delicious treat. It was such a great success it left a few students upset as we sold out of pancakes very quickly.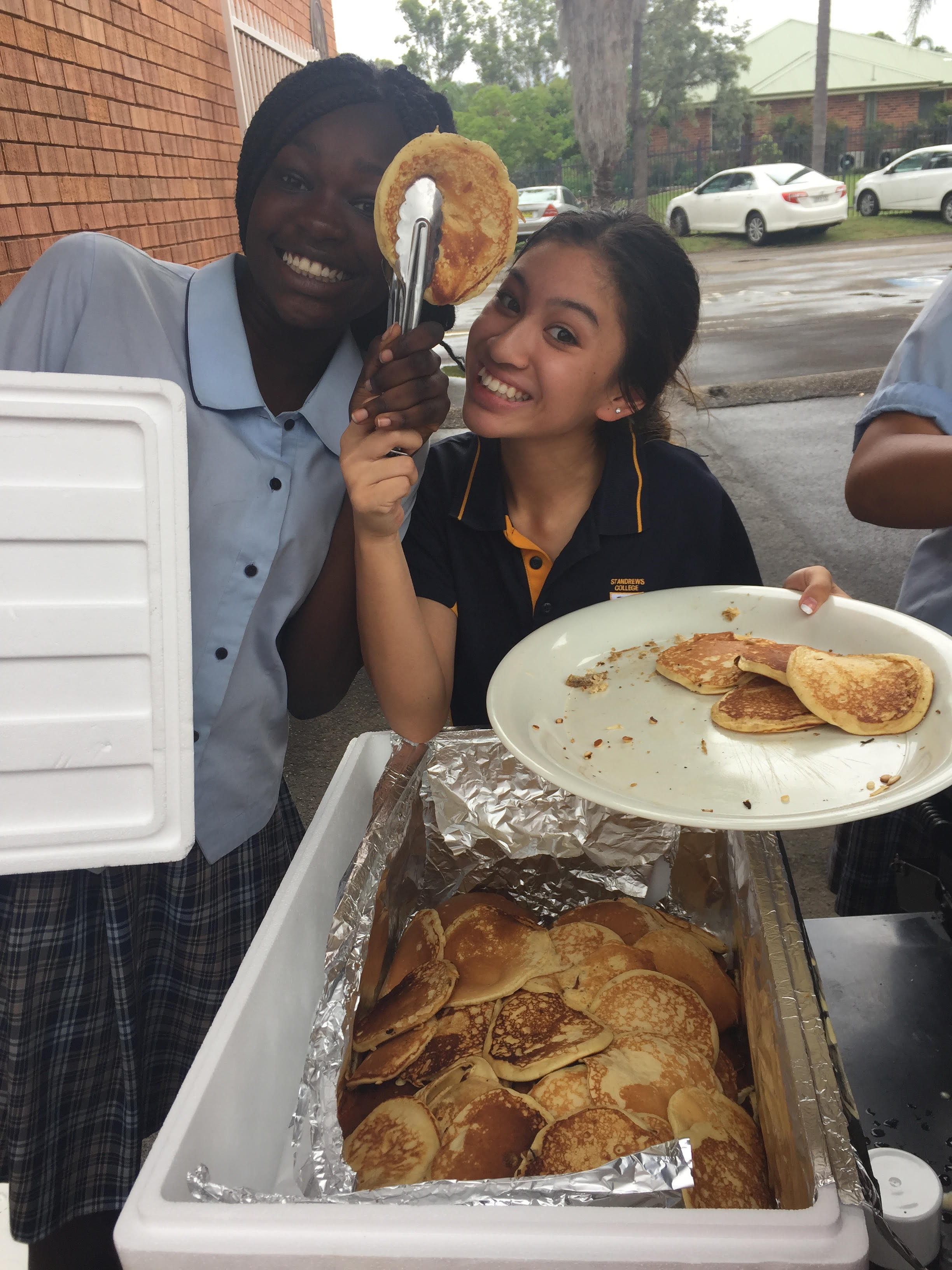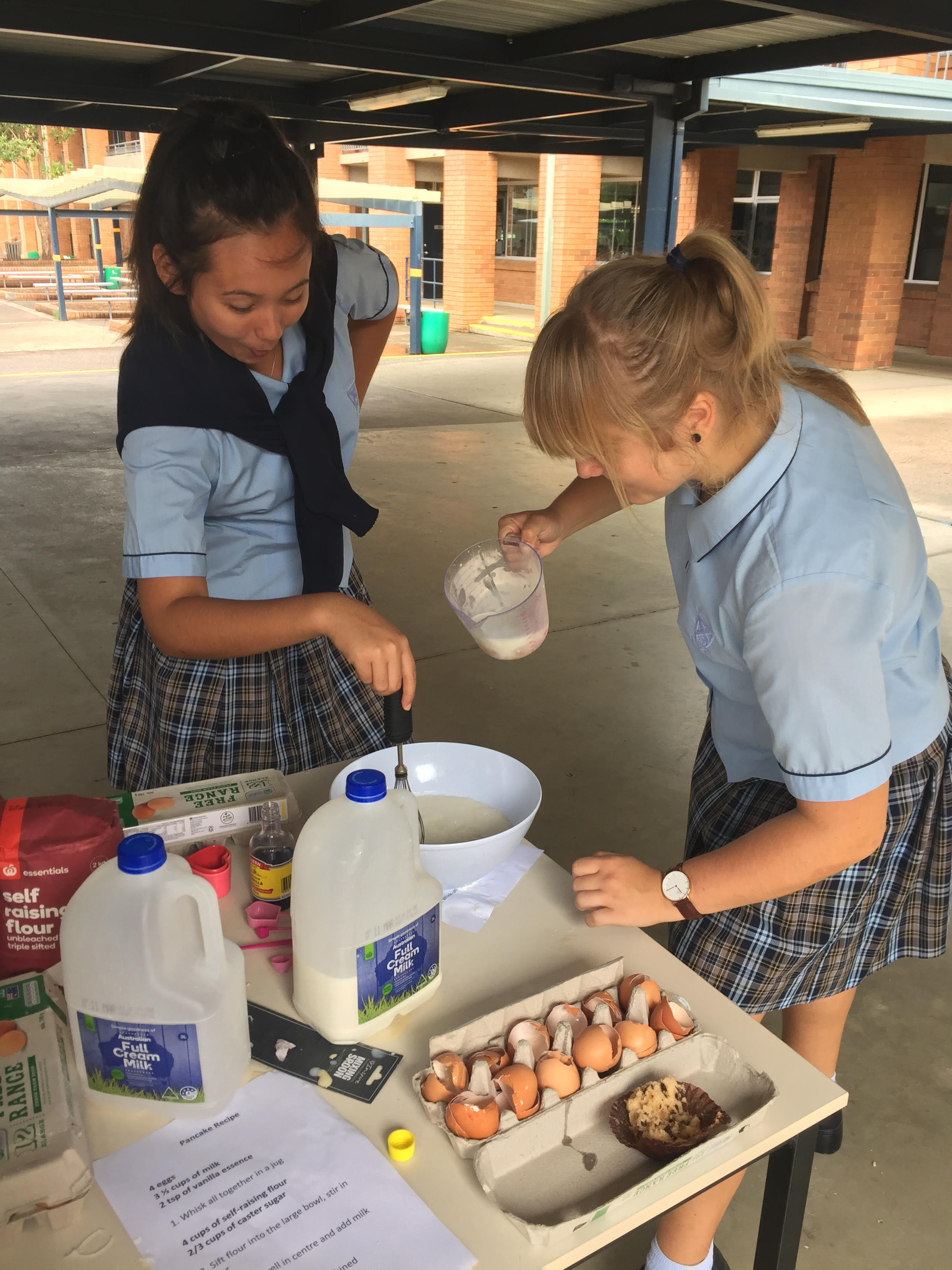 Whilst this fundraiser was a lot of fun to conduct, it did have a meaningful purpose as $400 was raised and donated to the St Vincent de Paul Society. This is particularly important as we enter the season of Lent in which we are asked to give without expecting anything in return. This generous donation will support the less fortunate who need assistance with the little things that we students take for granted especially coming into the season of Easter.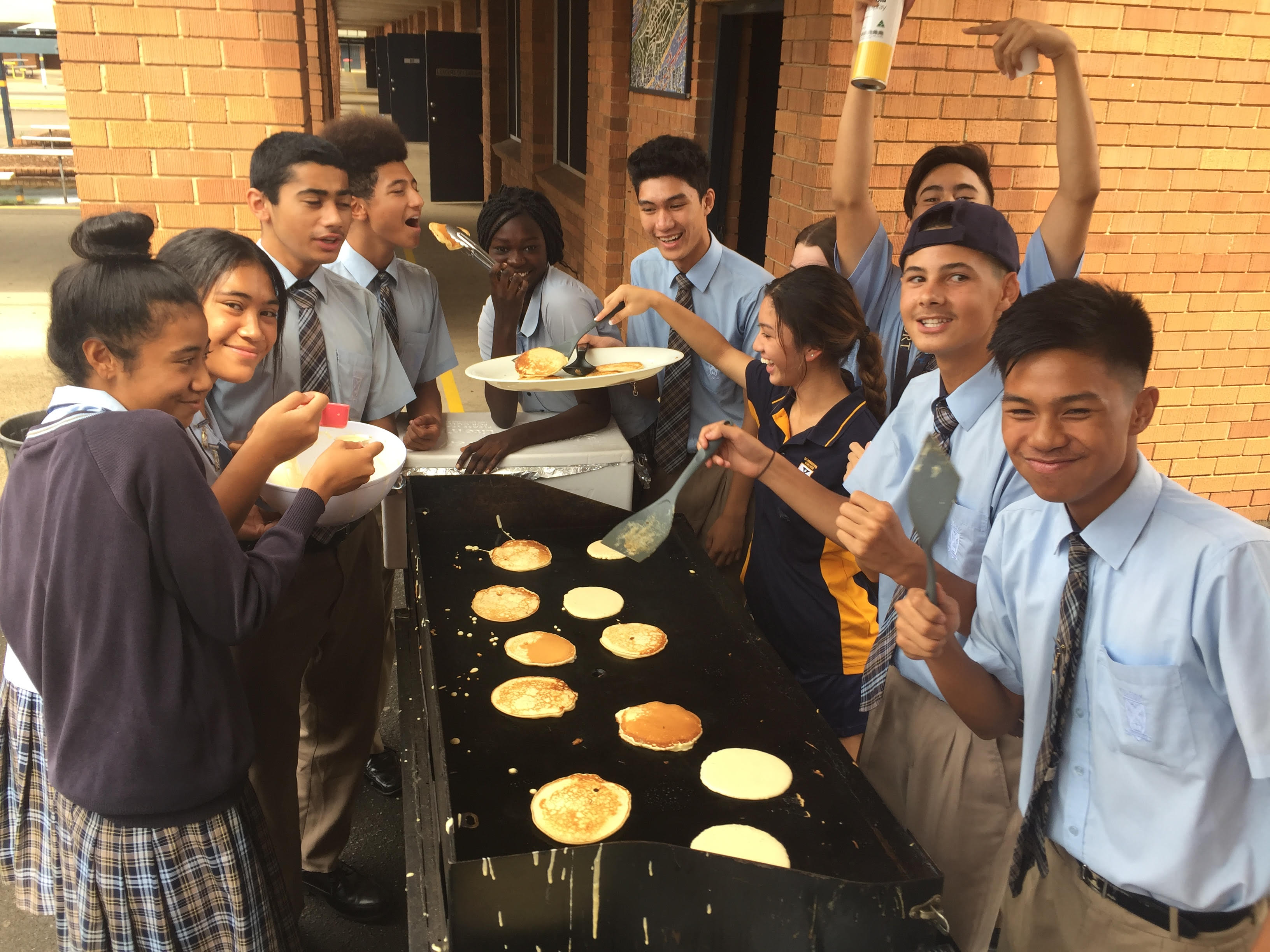 The pancakes that were made on Shrove Tuesday and sold to students weren't just a special treat for us, but were also a reminder of how lucky we are to have the luxury of being able to cook and make such an impact in the lives of others.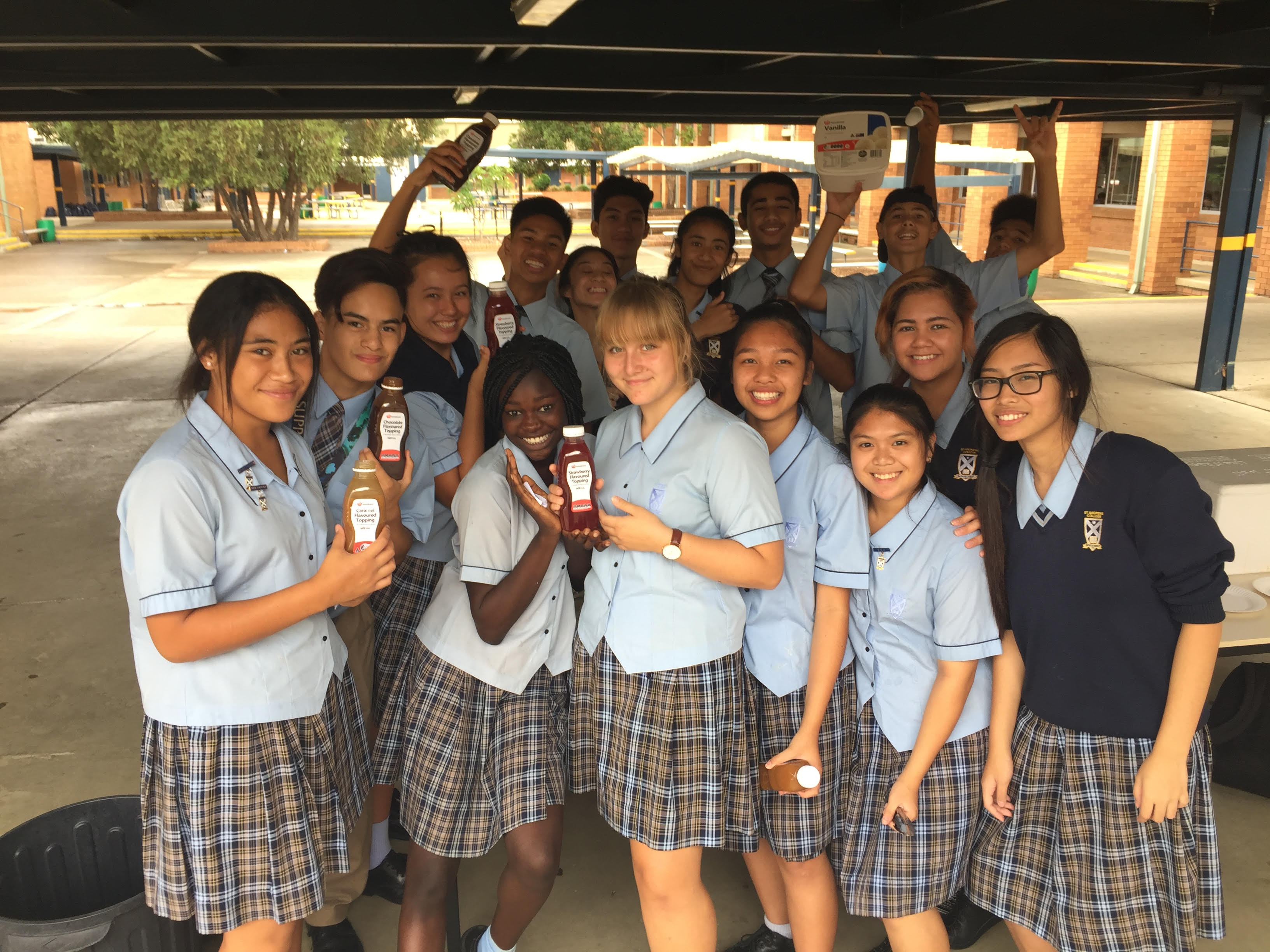 Thank you to all students and staff members who assisted with this wonderful fundraiser.
Leleianoa Auva'a, Year 10