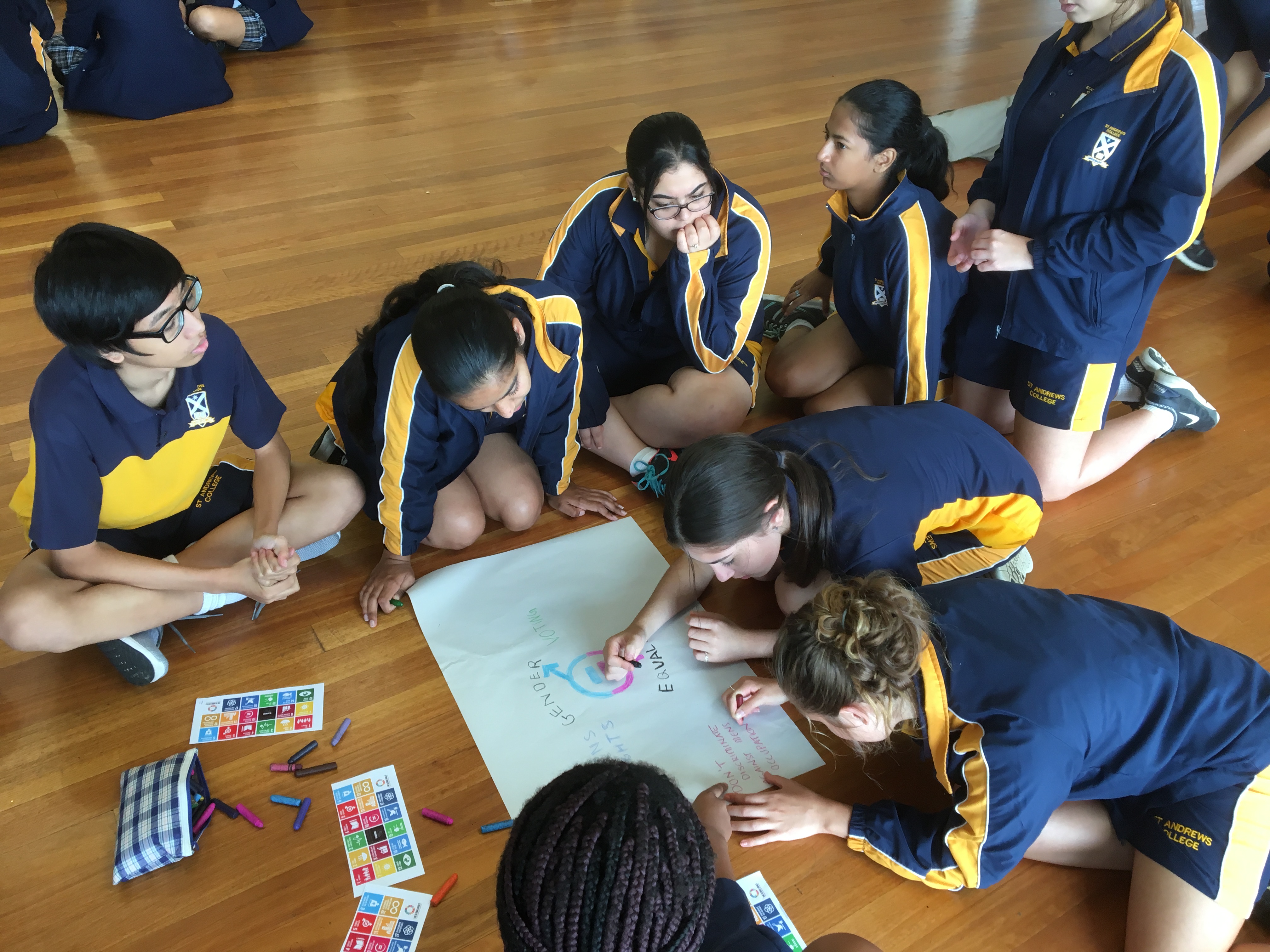 On Wednesday the 8th of March Year 10 students and their Religion teachers attended the Year 10 Reflection Day.
The day was a great success, with students from Year 11 coming along to assist as group leaders.
Year 10 completed three sessions on the day. The first was a session about Harmony at a local level. Mrs Ciantar challenged the students to come up with ways that they could create Harmony within the College and their Local communities.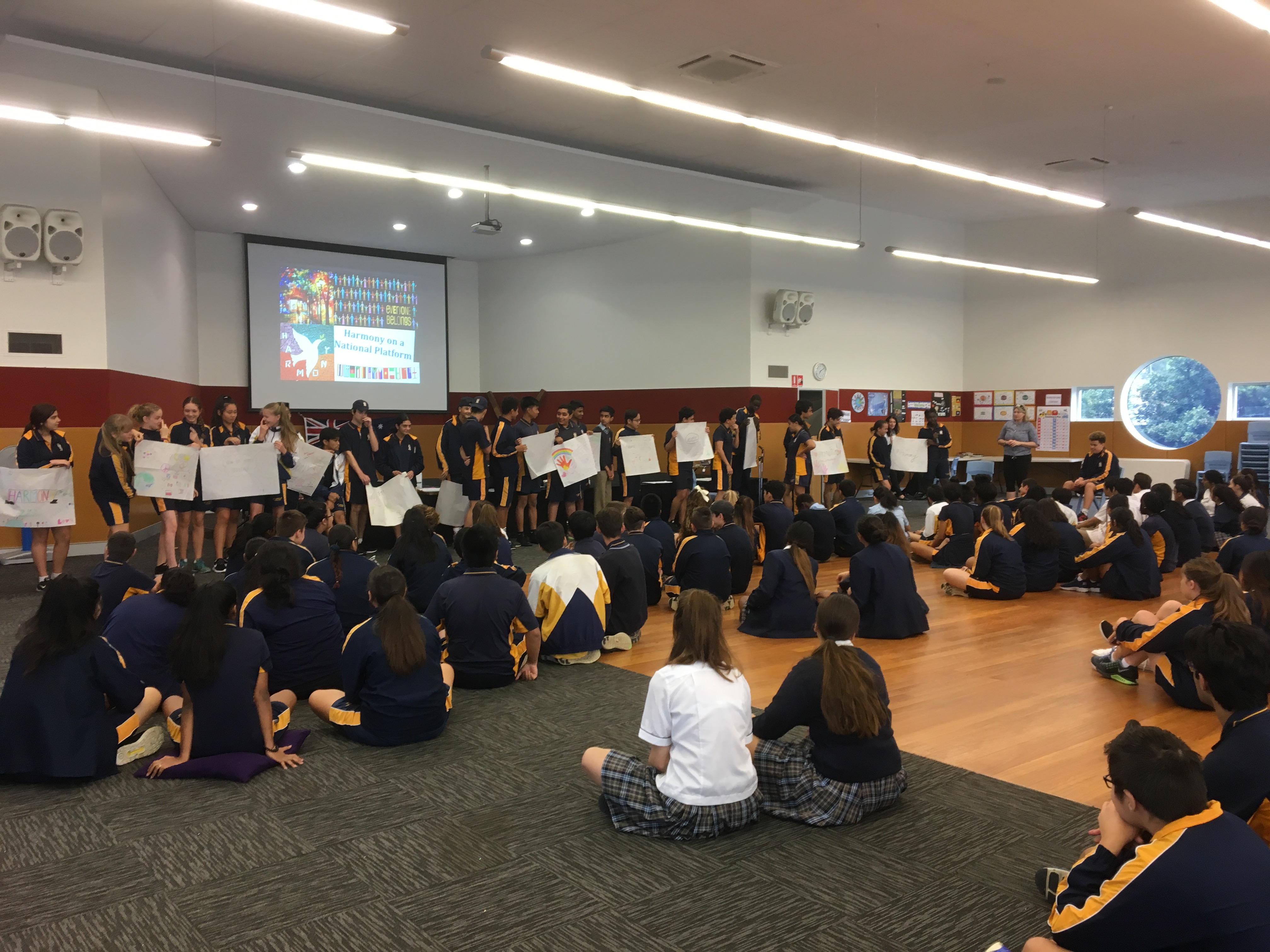 The second session was run by Mr Aronis. The students were asked to think about Harmony at a National level. Mr Aronis asked students to form groups and discuss harmony and disharmony in Australia. Mr Aronis completed his session with a traditional Greek dance that the students thoroughly enjoyed!
The last session was with Ms Grubba who looked at Harmony on an International level. Students had to form and share their own opinions on current issues in the media such as Climate Change, Detention Centres and Gender Equality. Students then debated their stance in an open forum. It was very entertaining, with many students showing their passion on particular issues that mean a lot to them.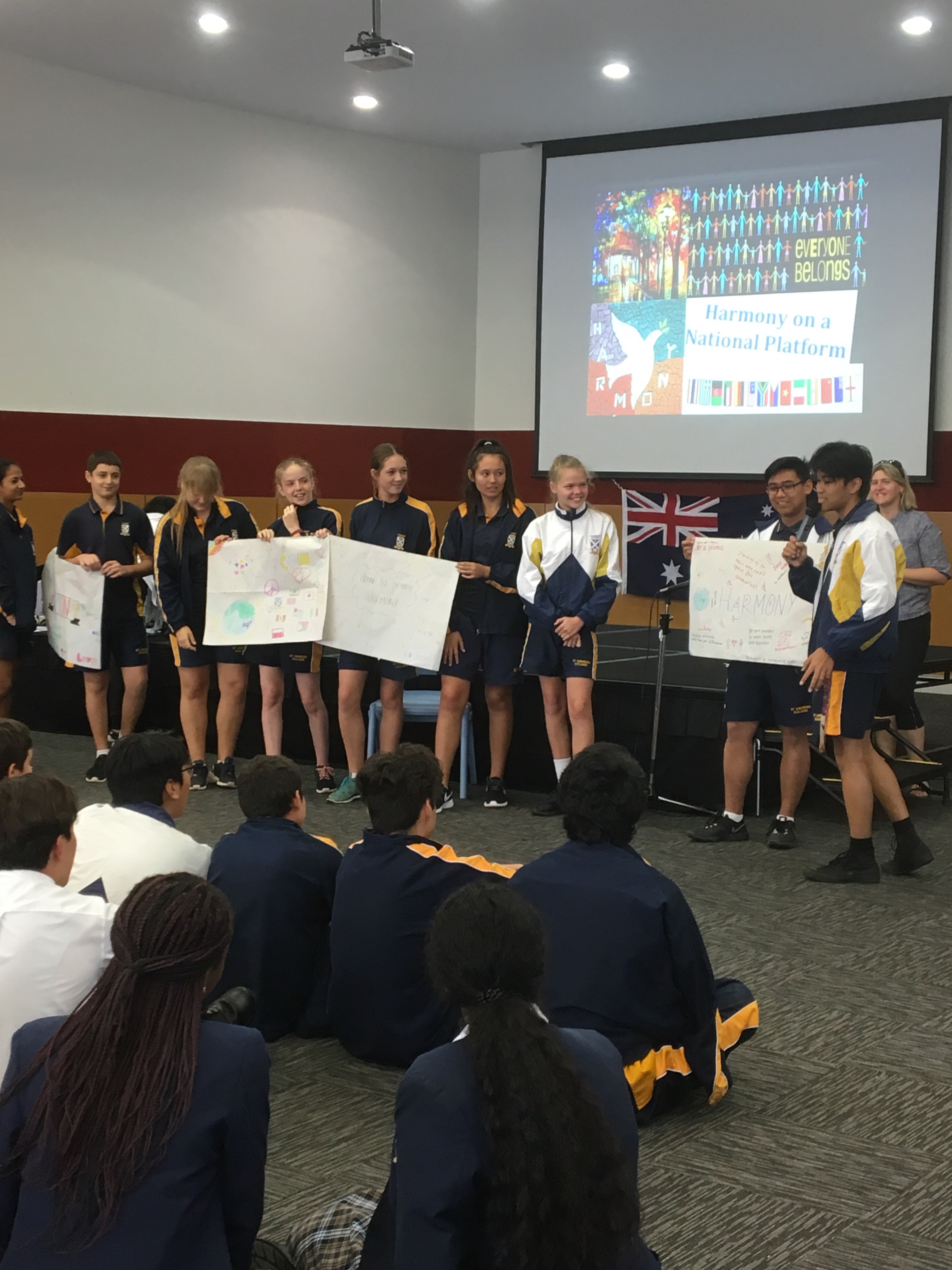 I would like to thank all of Year 10 for their participation on the day. I would also like to thank the Year 11 leaders who were in charge of each group. The day would not have run so smoothly without the fantastic teachers – Mrs Ciantar, Mr Aronis and Ms Grubba as well as our REC, Mr Culbert – thank you for your wonderful effort in preparing and implementing this day for our Year 10 students. It was a great success!