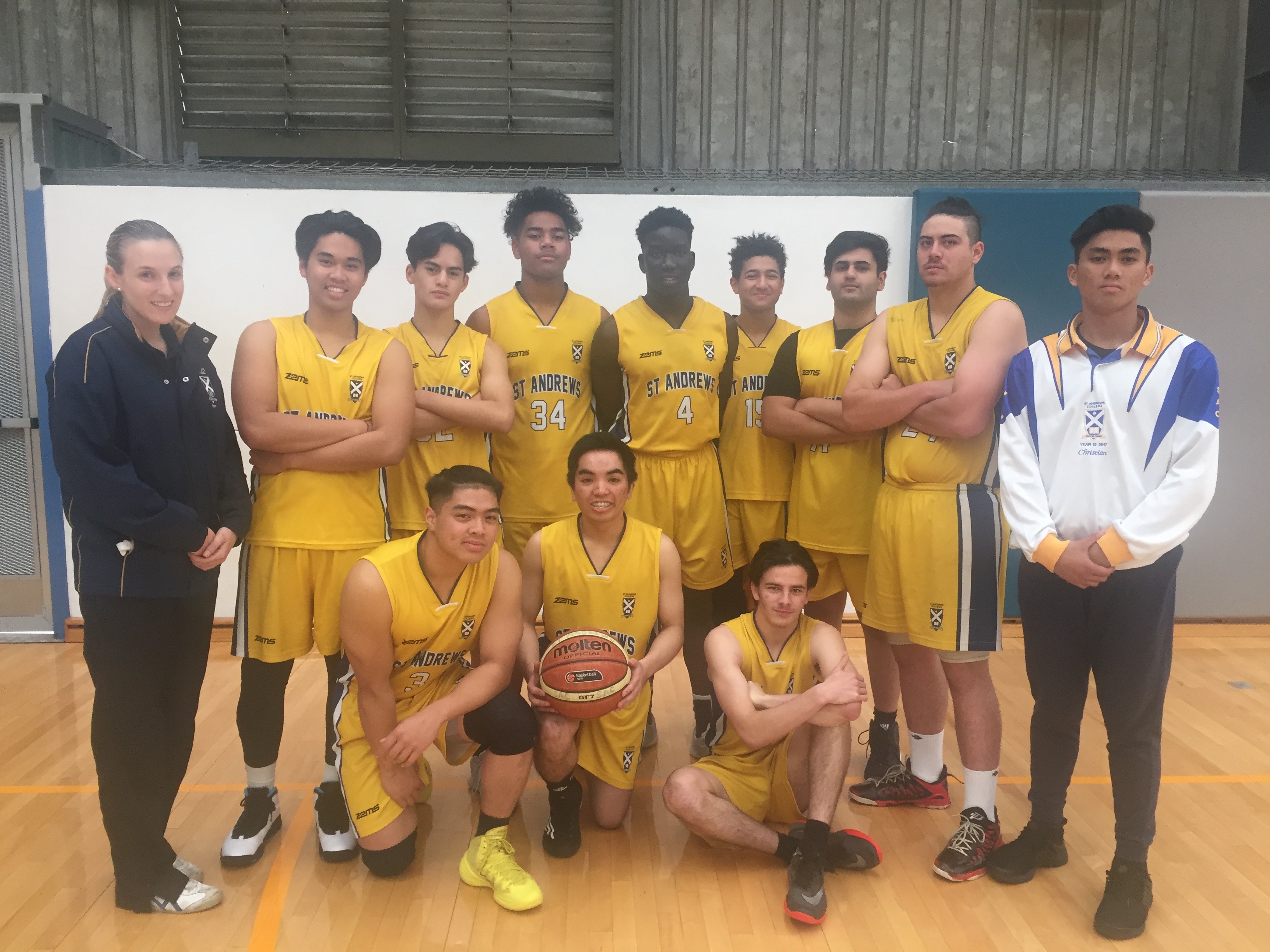 St Andrews College Open Boys Basketball team competed in the recent NSWCCC Basketball Championships on the 19th and 20th of June. The team had a good mix of youth and experience and expectations of performing well were high.
As we arrived at the stadium we soon realised that the competition was strong. Our first opponents were St Joseph's and we were confident of victory.
St Joseph's lost their first game and we had to have a strong start to ensure a healthy points differential. The teams goal was to secure a big win and to do this we needed to start strong. After the first 4 minutes St Andrews were up 11-0, which turned into a 41-6 half time lead. With Hillary leading the way the team was able to score St Andrews' biggest ever Basketball win 109-12. Our main contributors were, Hillary 35 points, MJ 23points and Isaac 21 points.

Our second game was going to be much harder with the team facing our long time rivals Patrician Brother's College Blacktown. The boys started well and the scores were locked up at 25 all at half time. In the second half the Pats boys were just too strong winning 49-44.
On the second day it was all on the line in our first game versus St Gregory's College, Campbelltown with the winner guaranteed a spot in the Quarter Finals. An early blow for the team occurred when one off the star players Christian Cabellon was ruled out of the tournament suffering from a soft tissue injury. When one door shuts another opens and it was Anthony Moanaroa-Taylor's time to step up and support the team.
The game was in the balance the entire game with both teams eager to secure a finals berth. A long range three point shot from St Greg's on half time gave them a one point lead at the break. With the heat being applied from both teams, foul trouble started to play a factor and this was to be a turning point. In the end St Gregory's won 49-41.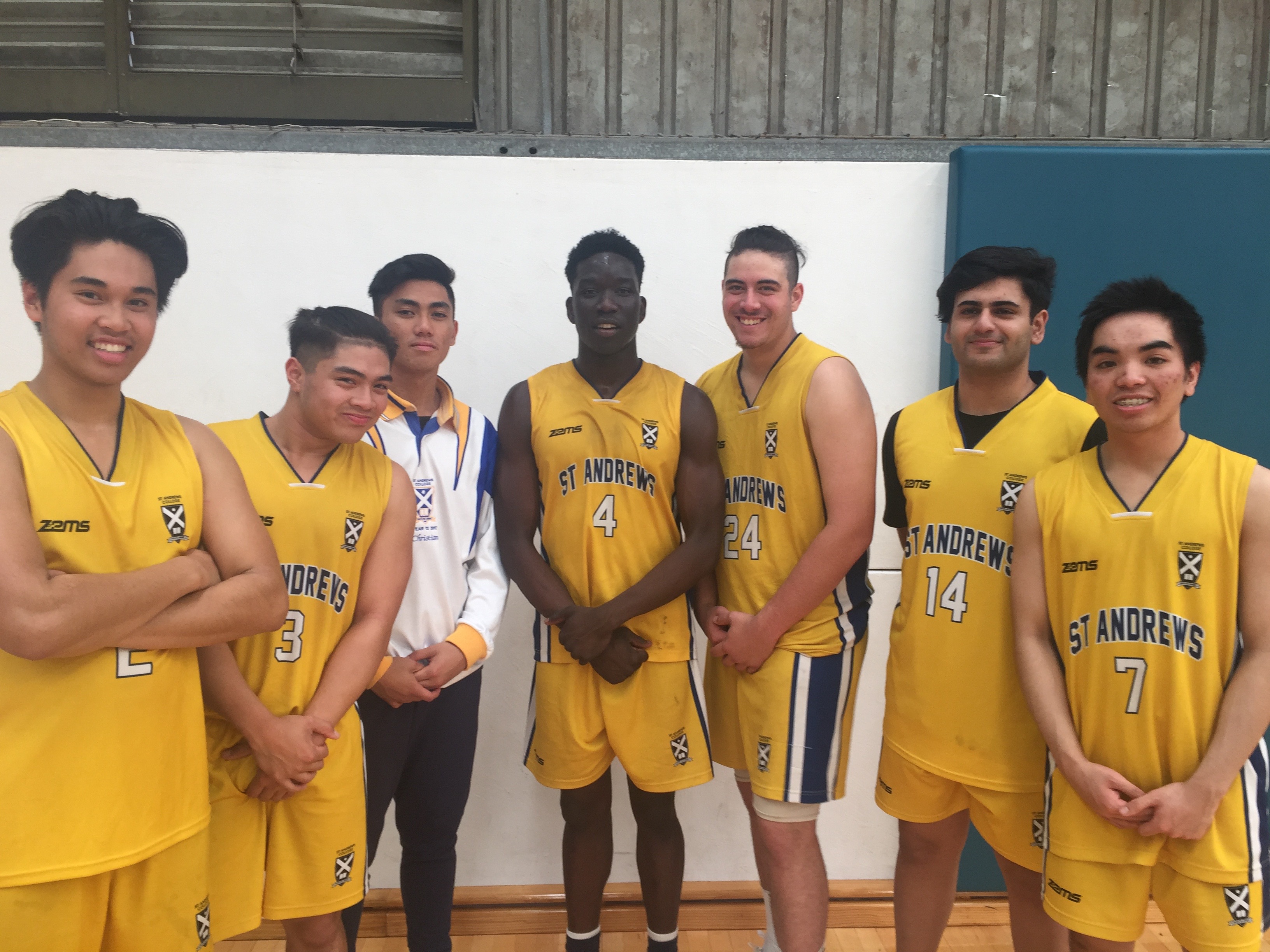 With pride on the line in our final game we came up against a determined Marion Catholic College, Kenthurst. With this game being the final game for the Year 12 boys Miss Knezevic started with an all Year 12 first five. The boys stuck to the game plan and ended up with a strong 49-37 victory.
Thanks to all the hard work and effort that has been put in over the years by the players and the coach Miss Knezevic. Without her dedication these events would have been out of our reach. A special mention goes to Kathleen Carrero and Jamielhea Bernardo, who assisted on the bench for the two days.
Our Basketball focus now turns to the upcoming Philippines Basketball Trip where we hope to learn and develop our skills.
Mr Gillogly - Leader of Learning Sport