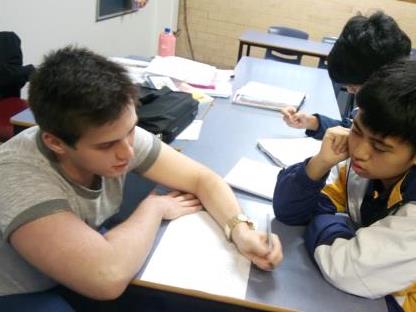 On Thursday the 18th of May, an HSC Japanese Study Tips Workshop was arranged for the students in Years 11 and 12 Japanese Continuers course. The past students who have undertaken the Japanese course from Year 8 to Year 12 at St Andrews College were invited to conduct the workshop.
The session mainly consisted of how to prepare for HSC Japanese Continuers Examination. The graduated students shared their experiences of studying Japanese in their senior years and their effective study techniques. They were easy to relate to, and they emphasised the importance of a daily study routine and working together as a class.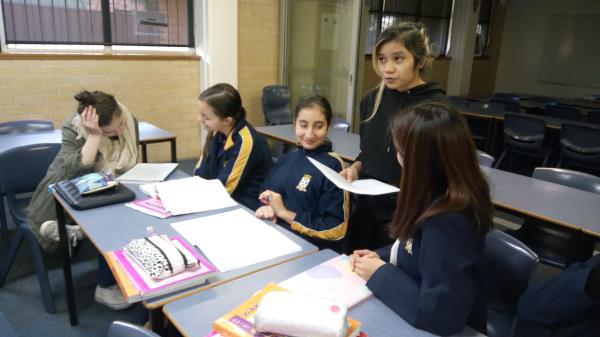 I would like to thank the following past students for coming to help my senior Japanese course students on the day: Earnest Mercado (graduated in 2014), Scott Hall and Julian Abacan Luna (graduated in 2015), Nina Salvador, Alice Apalakis, Jessica Ho, Jessica Hostiadi and Roseanne Cruz (graduated in 2016).
Ms Mariko Mizukami - Leader of Learning – LOTE
Here is some feedback from senior Japanese course students about the workshop
Emma Riviere - In my opinion, the most useful element was our Senpai (the upperclassmen) reading over our written Japanese piece. It gave us ideas on how we could improve our writing skills to maximise our marks for upcoming assessments. The session also gave us a sense of motivation to pursue Japanese, as it highlighted how the Japanese language can broaden our horizons.
Patrick Balilo - Scott helped me in figuring out how to avoid monotony, use more kanji and vocabulary and be more consistent with my writing. It was a very beneficial session.
Desiree Bongolan - It was an enjoyable and beneficial lesson, especially since they looked over our daily routine writing task and suggested ways we could improve our writing. Our senpai were also very friendly, open and willing to help, so talking with them was quite easy.
Matthew Cruz - It gradually raised my confidence in taking this subject as I've obtained a variety of new study tactics which I could use to help develop my knowledge during my study of Japanese. I'm happy to state that this session, no matter how short, was worthwhile and indeed very helpful.
Jessica Vassallo - I found the HSC Japanese Study Tips to be extremely helpful. Listening to them being able to talk about how they were able to get through the Japanese Continuers HSC course helped because the tips that they gave us they have clearly used themselves and so we know that they work.
Veronica Villareal - Because of the helpful tips from our Senpai, I can improve my skills in many ways to achieve better grades for assessments that are to come.
Sharlene Mesa - Our senpai gave us a lot of useful advice for speaking and revision for our assessments. I learnt many useful apps to help revise our kanji, vocabulary and much more. The workshop helped me to boost my motivation and confidence.