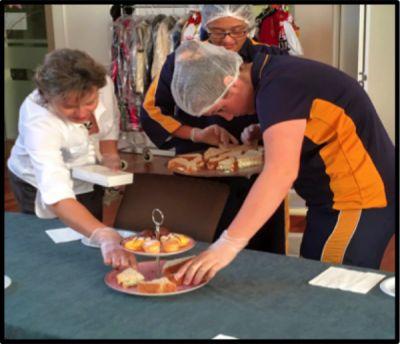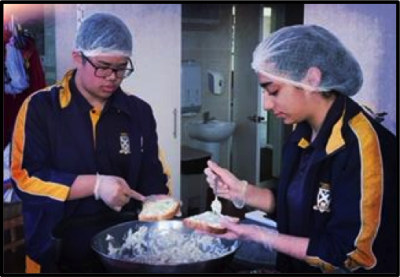 Cucumber Sandwiches, Cakes and Pastries
High Tea at Holy Family Aged Care
The residents at Holy Family Aged Care were invited to a special Afternoon Tea to celebrate the Queen's Birthday on the afternoon of Thursday the 22nd of June. Our Year 10 group who visit the residents on a weekly basis worked with staff to help prepare decorations, food and even helped walk some residents to the event.
Our visits provide an opportunity to allow students to connect with the local community and to understand the responsibility of giving back to society and the community at large. It helps students look outside themselves and see the importance of being a person for others.
Year 10 students who are interested in joining our weekly visits to Holy Family Aged Care in Term 3 are encouraged to advise Ms Melki as soon as possible.