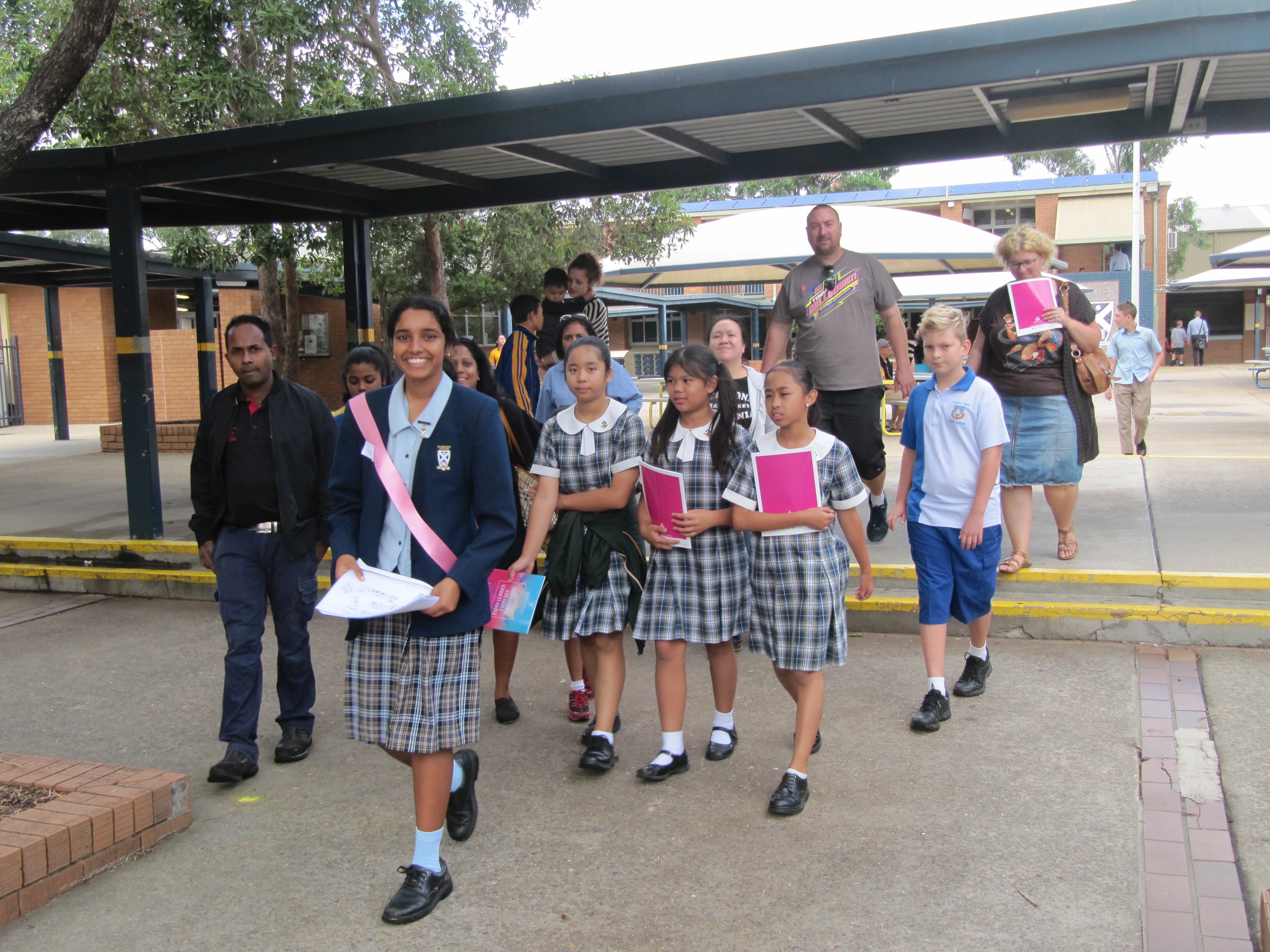 To celebrate and showcase Catholic education at St Andrews College, the Junior Campus opened its doors to the community on Tuesday the 6th of March.
It was an opportunity for future students and their families to experience what happens each day in our great College.
Students from Year 6 and their families heard from Year 7 students, our School Captains and Principal, Mr Vidot about the rich and unique teaching and learning experience offered at St Andrews College.
Open Day was another opportunity for the community to see the students and staff doing more and going beyond.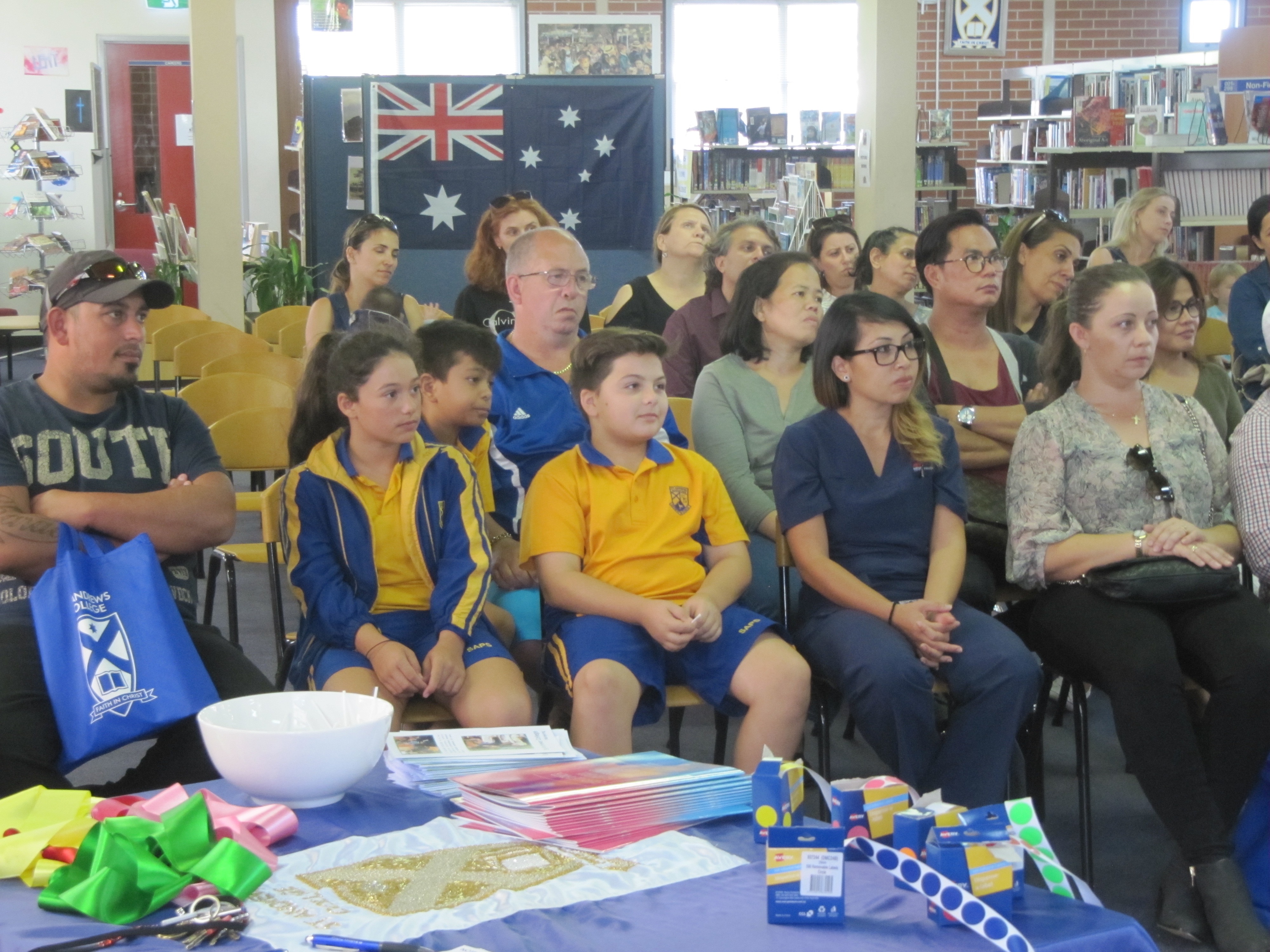 School Captain Open Day Speech
Good morning Mr Vidot, parents and students, and welcome to St Andrews Open Day. Isaac and I have been given the privilege to talk to you about what St Andrews College means to us and what opportunities are available for us as students.
Being at St Andrews College has given us a platform to further our education, and our learning in Christ. At the College we are a nurturing and inclusive community who care for and respect one another while also being supportive of those with different talents and gifts.
During my time at St Andrews College since year seven, I have grown in both height and knowledge. Knowledge in education with the dedication and help of teachers and students and as well as growing to understand myself a little better. St Andrews College has offered me the opportunity to overcome challenges that I thought I would never be able to, such as performing in a talent show that the school has, CAN, representing the school as a captain and being here today to talk to you about the great opportunities that St Andrews College offers. In our school, we are always surrounded by our friends and teachers who are there to support us as we strive for our Personal Best.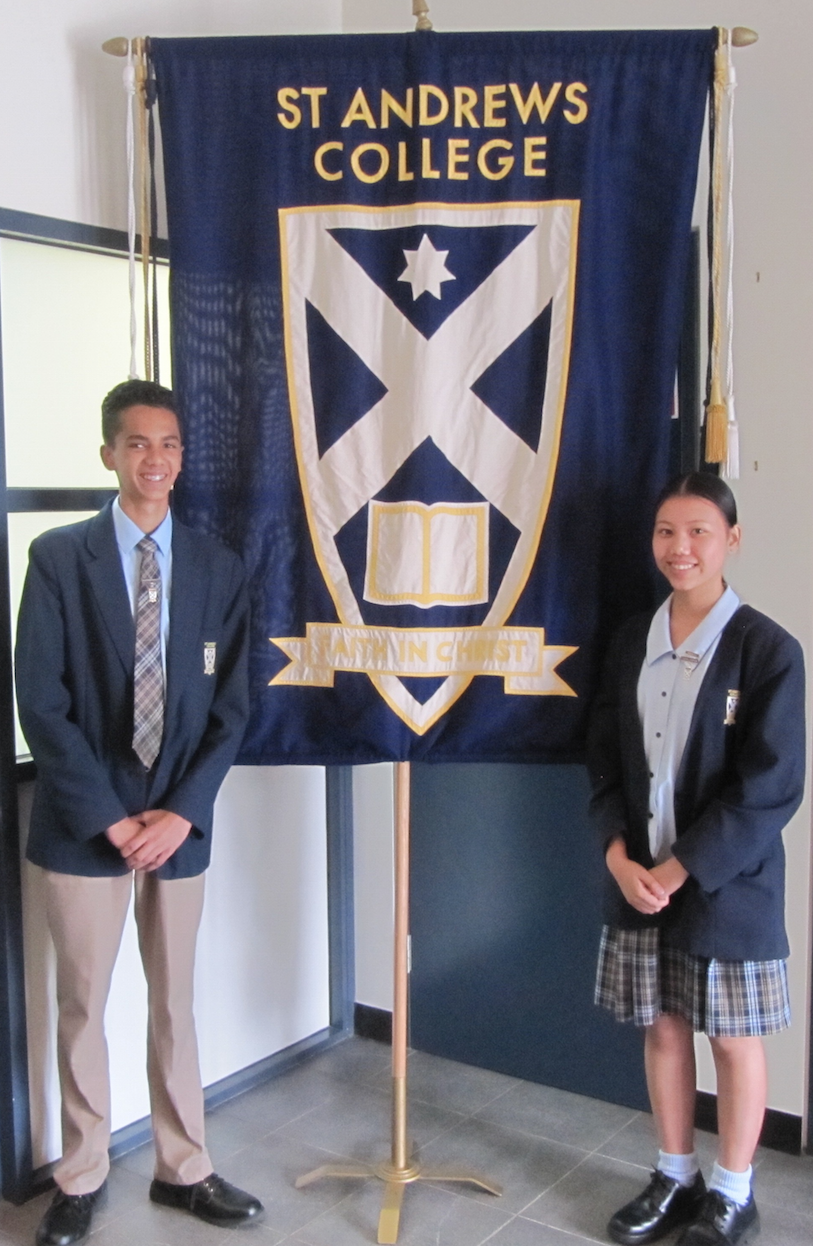 The teachers create a positive learning environment by incorporating both physical equipment and technology into our learning. As we have textbooks online, it helps us to advance our knowledge on particular subjects at home, and ask our teachers any questions on Google Classroom or by email. This school also offers many opportunities to further our education like learning centre, which runs for an hour after school on Wednesdays, and is open to all of those in need of assistance such as exam preparations, assignments or any homework after school hours. We have our school counsellor who helps students with any needs as well as our careers adviser who helps students with any career opportunities that they may need help with such as writing a resume or a pathway for future careers.
At St Andrews College, the opportunities we are given to participate in college activities are numerous. It is extremely easy to be apart of extracurricular activities such as representative sport teams, public speaking, school leadership, dance and music tutoring as well as participating in college events like Creative Arts Night, Unity Day, Walkathon, Swimming and Athletics Carnivals.
School Carnivals and other extracurricular activities give us an understanding of how to work as a team, and prepare us for the workplace. Unity Day is an annual event that celebrates the cultures from a diverse range of students. Walkathon is an occasion where students dress up to raise money for the school. The St Vincent de Paul Society within our school is also used for fundraising and giving those who are in need food, water and shelter.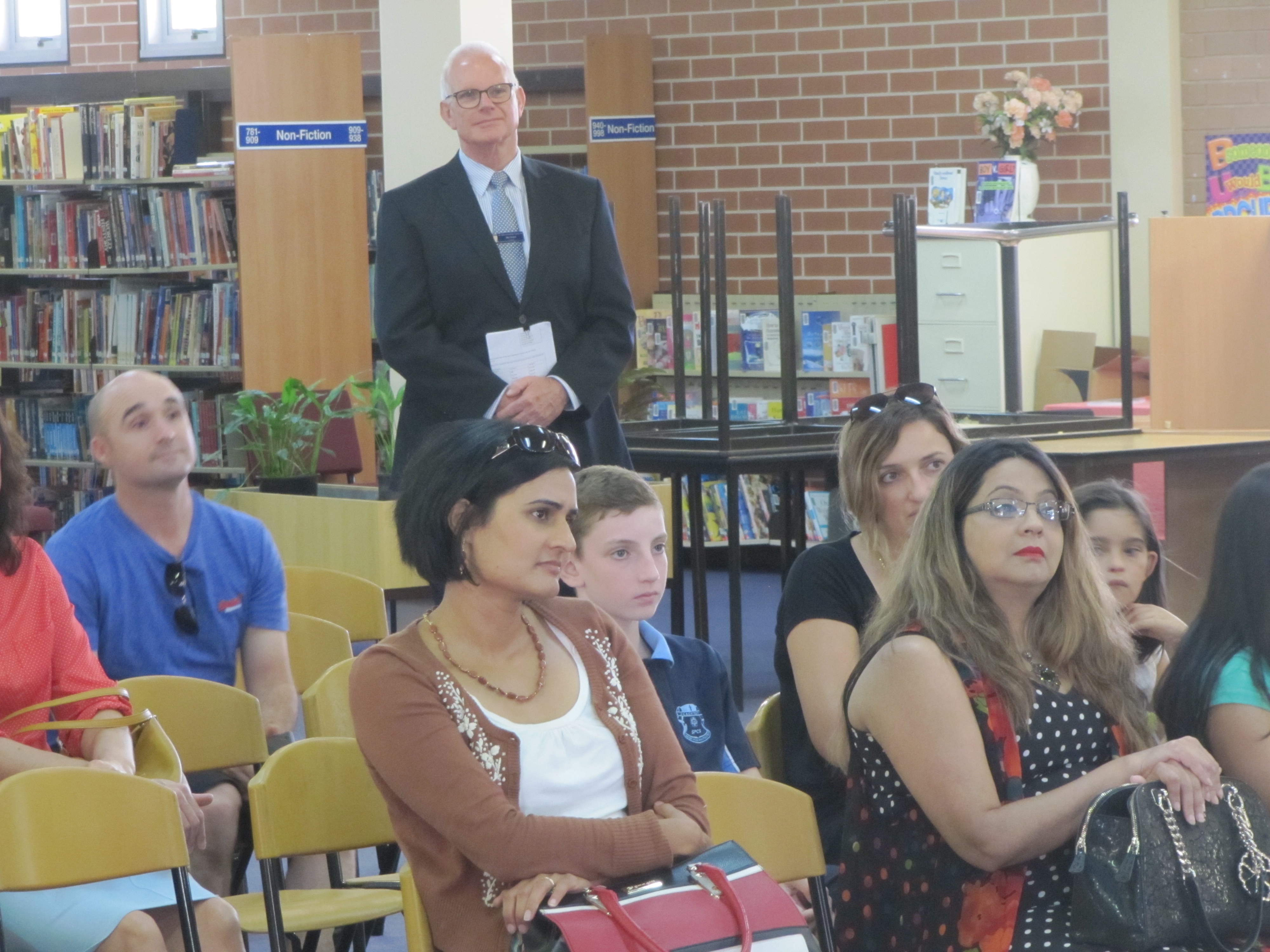 As a school, we're not all about education, as bonding with others is another great factor this school has. Every day Learning Groups have a time to bond with their Learning Advisers as well as their fellow peers, and this will create great friendships throughout the years at St Andrews College. At assemblies we gather as a community to celebrate student achievements and success, and our year group meetings with our Pastoral Leader of Learning, gives students the opportunities for any questions and also congratulating those who have done great work.
St Andrews College is a school where we strive for our Personal Bests, both in education and in extracurricular activities. By supporting one another through camps, excursions, assessments and exams, we sure are a school who do more and go beyond.
We hope you enjoy your day at the College and we look forward to seeing our new students of St Andrews College in 2019.
Isaac Figon and Holly Pham - Year 10 School Captains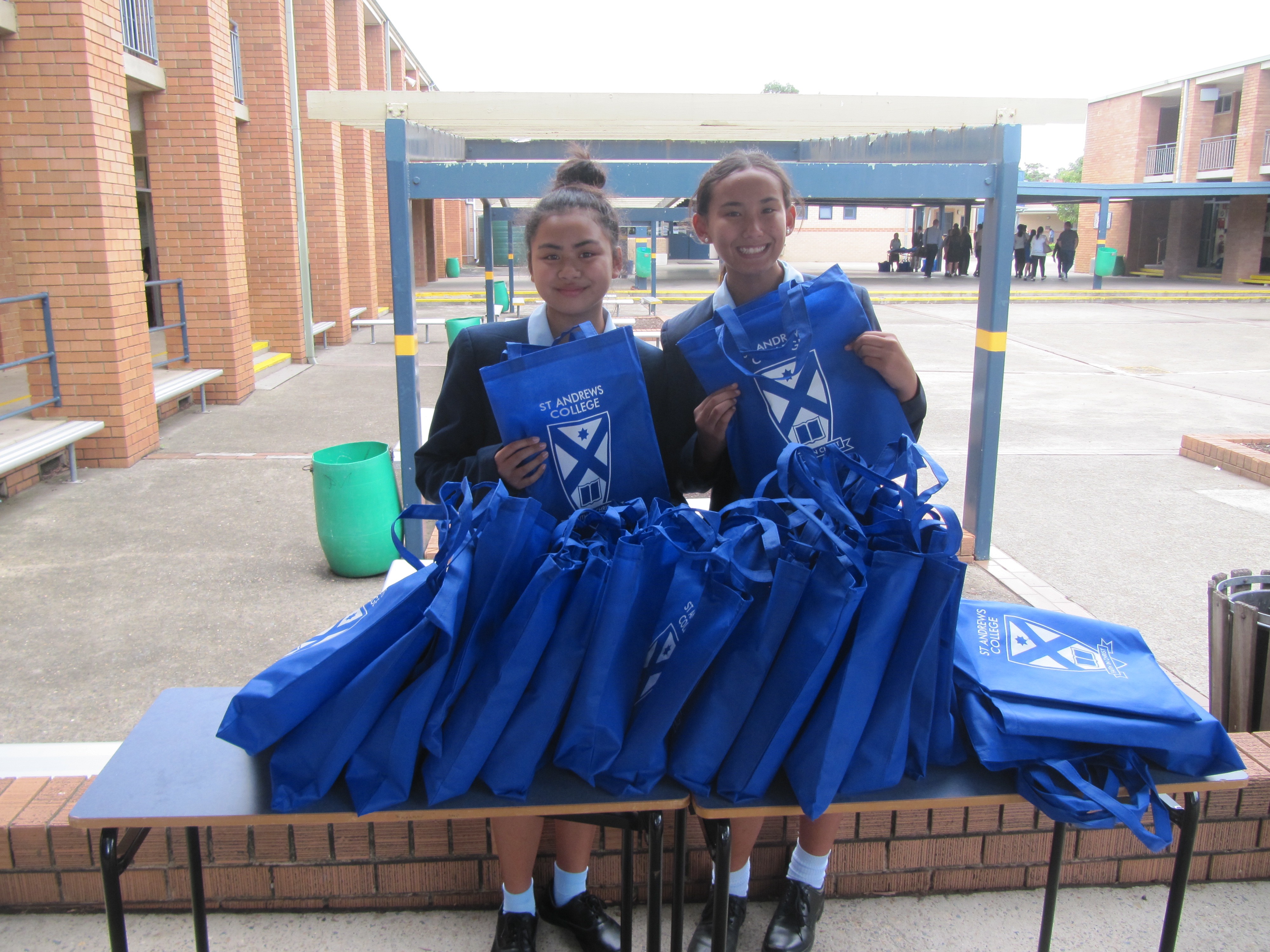 Year 7 Open Day Speech
Moving from primary school to high school is a big step in your life, you go from being the oldest, the biggest and in most cases, the smartest of the school to the smallest, youngest and probably the kids who have the most to learn of the school. And we should know, as two students from year seven. I'm Alysha and this is Ayush. Today we will be telling you all about this wonderful school and how our first five weeks of high school have been. A lot of things change when you go to high school. Your friends, your teachers and your life, but with the right attitude, you can do really well.
The first few weeks of school are amazing. You meet new friends and get to know all your teachers. There are plenty of opportunities and events to participate in. You have peer support every week which consists of many fun activities. You also have the swimming carnival not long after the start of school.
Since I came from St Andrews Primary School, I knew quite a lot of people here. Surprisingly, most of my new friends come from all different schools not my school. During the first few days, I was pretty nervous about finding new friends, but I soon realised I had nothing to be afraid of because everyone was friendly and made me feel really welcomed.
On the other hand I came from Marayong Public, I only knew around four people. Though now I know my whole class, my Learning Group and I have also made many more friends. I thought that I would not get to know many people though it ended up being the complete opposite. Everyone was very welcoming and nice. Also 0n the first few days we got to play many games to get to know our classes well.
Now let's talk about classrooms and teachers. Unlike primary school, you don't only have one teacher, and you don't only have one classroom. But soon enough you get used to not being in the same classroom every day. It's important to get to know all your teachers and classrooms to find your way about. As the year progresses, we hope to memorise where we need to go and when we need to be there.
Some problems or struggles that come with high school are getting homework done, finishing assessments on time, getting around the school and finding your classes. Though these problems are easily solved. All you have to do is do your homework as soon as you get home, start assessments as soon as possible and just study the school map.
There are plenty of opportunities to do at this school. These opportunities include, swimming carnival, SRC, public speaking and many more. All these examples provide you with the ability to gain confidence, the ability to improve your personal skill and the opportunity to represent the school.
Don't be afraid of starting high school. It's a wonderful opportunity to get to know people and try new experiences. We look forward to seeing you all next year, not as year sixes, but year sevens, beginning your journey through high school.
Ayush Goyal and Alysha Pillay