This year we have had 30 divers complete our diving program at St Andrews College. They met each Thursday for sport using mainly dry land equipment and practiced basic take off techniques as well as somersaults and other aerial skills. Divers then had 2 sessions in the pool at Sydney Olympic Park Aquatic Centre where they were coached by former NSWIS divers and a current NSWIS coach.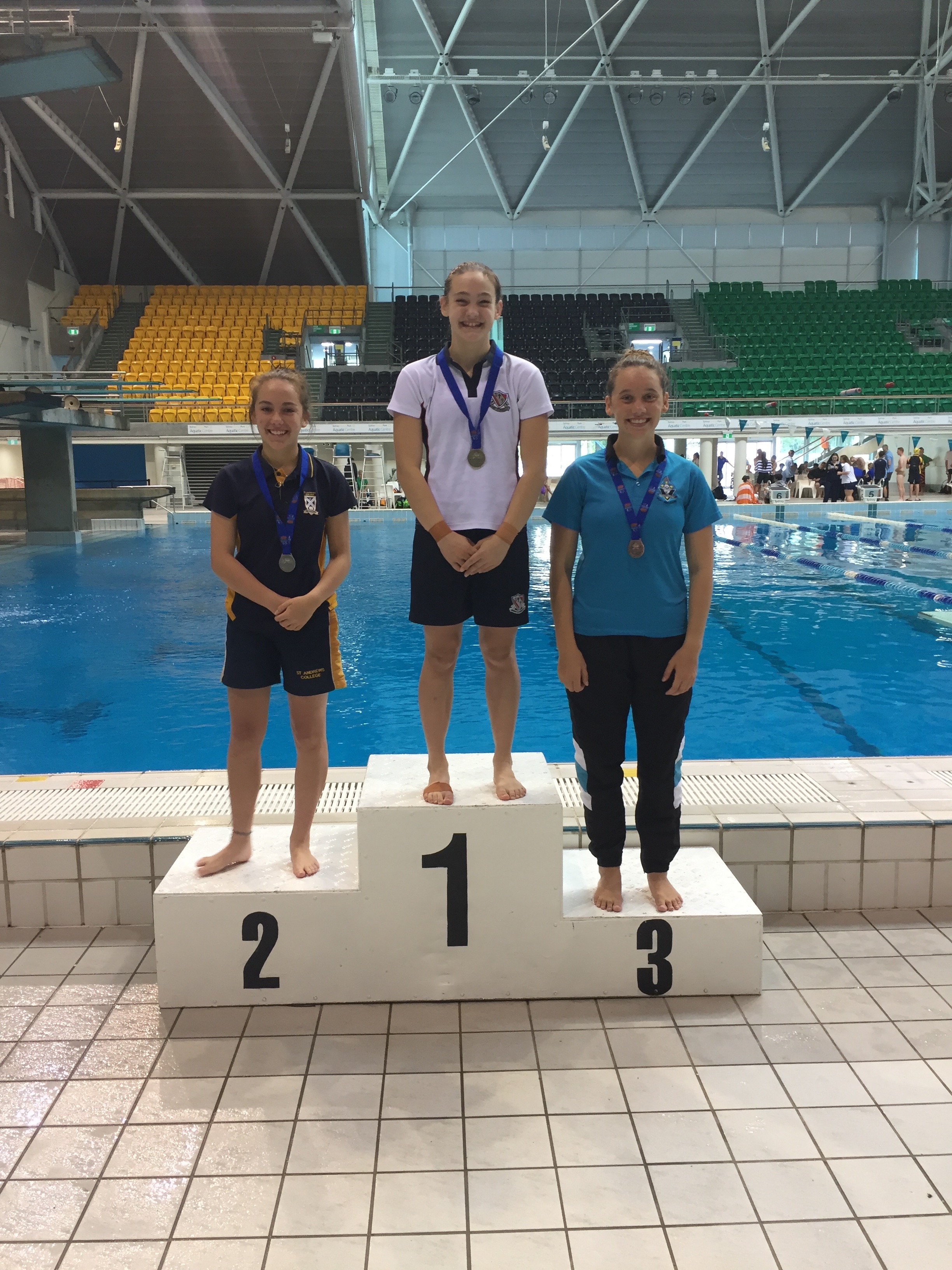 On Friday 6th April, 10 of our divers competed at the NSW Combined Catholic Colleges Competition. This competition comprises students from all Catholic schools in NSW. Of all the divers, our younger students were the least experienced but managed to compose themselves to be competitive at this high level of competition. The following students competed on the day:
Ava Alley, Katelyn Calima, Chelsea Donato, Ethan France, Jemma France, Bianca Infante, Gunoor Kaur, Ashleigh Out, Mia Rovira, Tijana Sammut,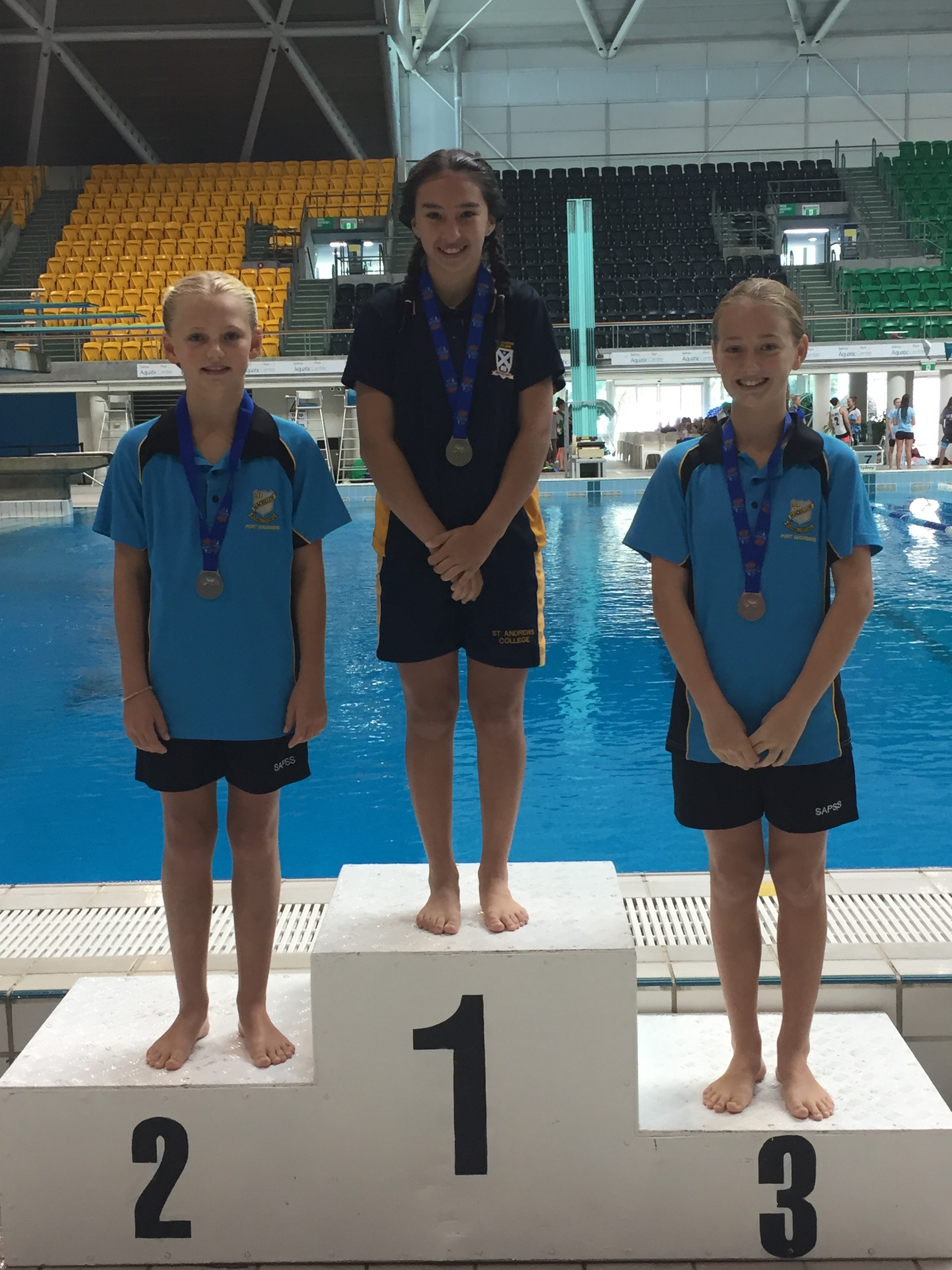 St Andrews College came away with 4 Gold medals and 1 Silver medal.
Jemma France 1st place 17+yrs Girls Springboard
2nd place Open Girls Platform
Ethan France 1st place 14yrs Boys Springboard
Mia Rovira 1st place 13yrs Girls Springboard
Bianca Infante 1st place 12yrs Girls Springboard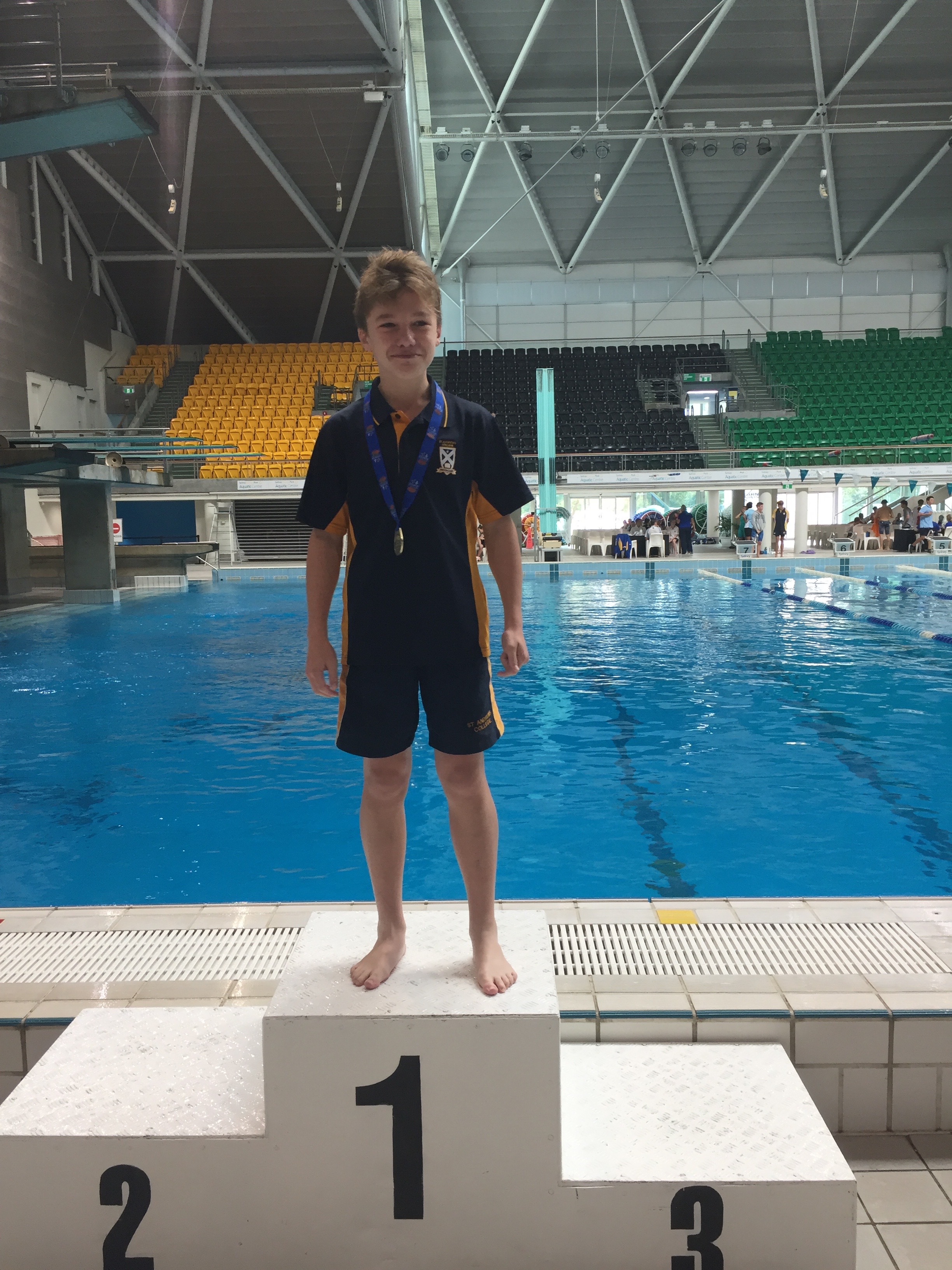 In addition, four of our students: Jemma France (Year 11), Ethan France (Year 8), Mia Rovira (Year 7) and Bianca Infante (Year 7) represented the College and NSWCCC at the NSW All Schools Competition on Friday the 11th of May. We wish them the best of luck.
I would personally like to thank all the divers who were part of this year's program and encourage them to continue with this sport in the future. I would also like to thank their parents for their involvement and the College for their ongoing support of diving.
Anita Weaver
NSWCCC Diving Convenor