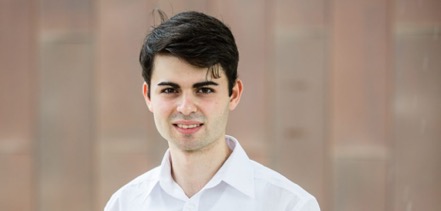 Andrew Spiteri is one of two new seminarians at Holy Spirit Seminary, Harris Park in 2018. Andrew who graduated from St Andrews College in 2017 is from a Maltese-Australian family. He is very grateful for the chance to continue discernment of a priestly vocation.
"I have slowly been adapting to the seminary environment and routine during the past few weeks. The other seminarians have been extremely friendly and have provided support throughout this whole experience," Andrew told Catholic Outlook.
Andrew first considered a vocation to the priesthood as a ten-year-old altar boy at St Andrew the Apostle Catholic Parish, Marayong.
"There I was able to closely experience the Mass," Andrew said.
"I enjoyed learning and talking about my faith from a very young age."
The mature 18-year-old has a devout family, who are proud and supportive of his decision to enter the seminary.
"They have presented this support through prayer in order that I may follow the Will of the Lord," Andrew said.
Mario Spiteri, Andrew's father, is also closely involved in serving the Mass, as a regular acolyte at St Andrew the Apostle Church Parish.
Andrew, a lifelong member of the Diocese of Parramatta, decided to stay close to home in pursuing a vocation.
He attended Catholic Education Diocese of Parramatta schools his entire education and volunteered in 2015 as a Special Religious Educator in state primary schools, as part of the Confraternity of Christian Doctrine.
In 2017, Andrew received the Bishop of Parramatta Excellence Award in recognition of his leadership qualities and strong character.