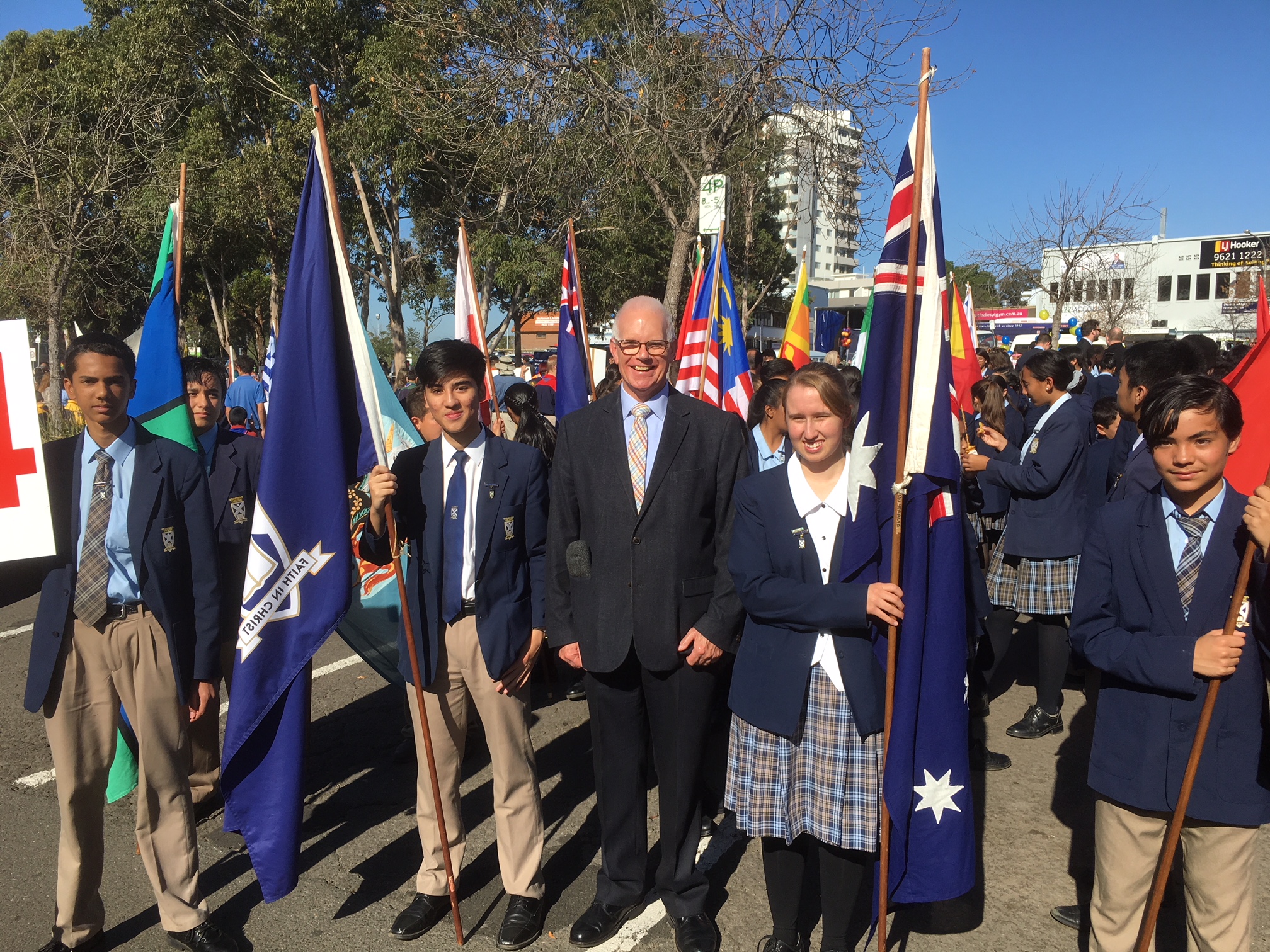 The Blacktown City Parade is a festival inspired event held annually throughout the streets of the Blacktown CBD, with the aim of inviting every person to participate in the celebration of all the culturally diverse artistry the community encompasses. The day features representations of the groups and cultures that the Blacktown area is built upon, whether that be through the traditional performances, ethnic dishes or the awe inducing parade floats.
Our school's community is one centred around inclusion, the act of purely accepting another individual and all that they are. We're a community that cherishes another's differences and as we marched side by side, each of us with a flag in hand, the importance of sharing our community's atmosphere within the wider community became apparent through the amount of support we received. Hundreds of people lined the streets, greeting us with nothing but warm smiles and cheers of encouragement.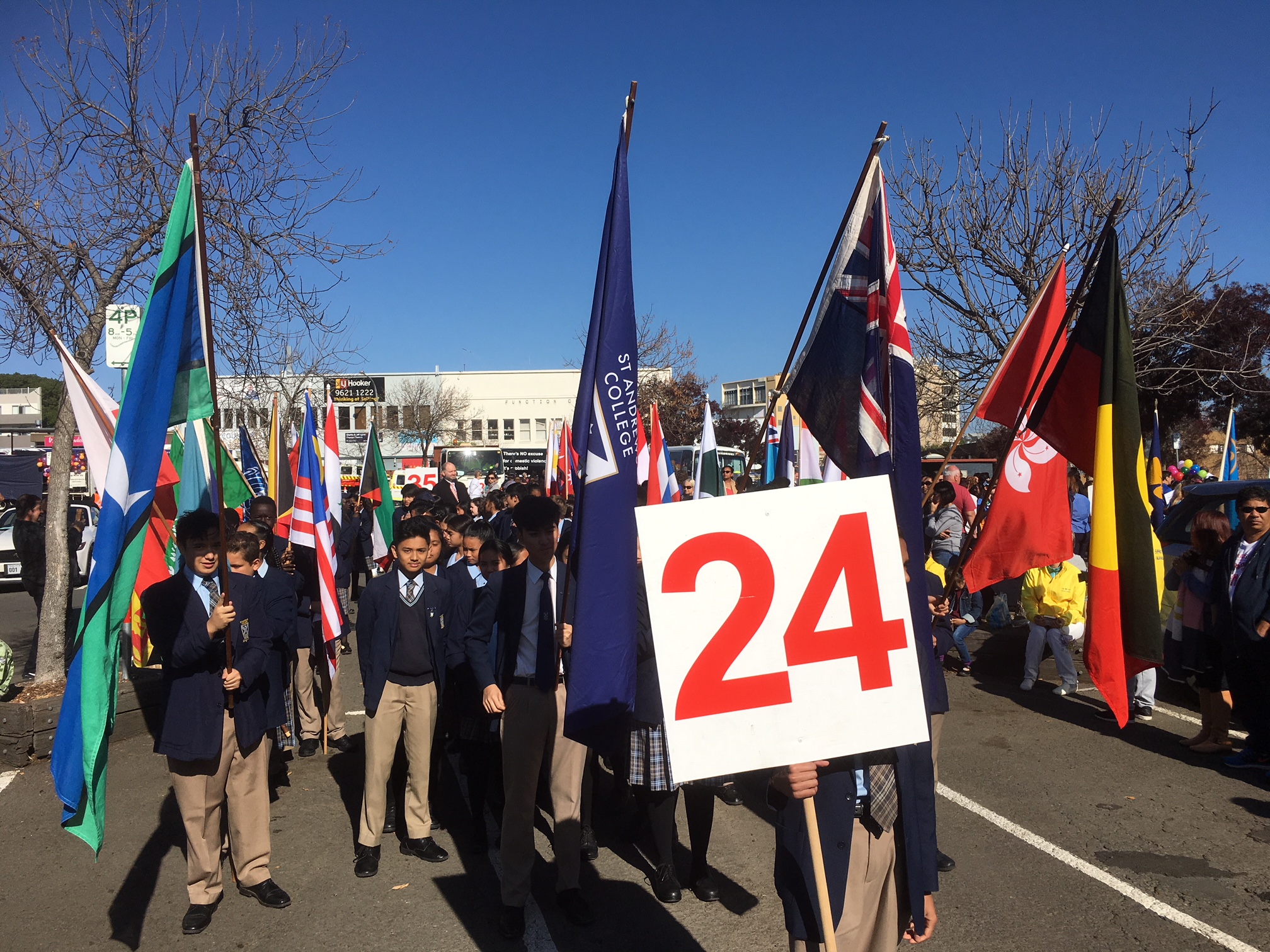 Yet more importantly than the support we received, was the support we hoped to return to every other member of the Blacktown community. Our presence at the parade always serves as a reflection of the value the greater area holds within the school, and in order to truly do more and go beyond we strive to not just be within the community but to aid each other as the community. To take part, to merely show up and put the effort in has such a lasting effect on everyone involved as we all make up the Blacktown population and it is essential we all take part in showing one another that we are present.
The gravity of the event however, resonates with me in the sense that so many people, living so many different lives are so tightly intertwined that it encapsulates the significance of a community, that irreplaceable hint of unity that resides with us all when we simply belong. Being a member of such a large and deeply diverse community, those who surround us tend to go unnoticed when our minds are consumed by the busy days ahead of us. We almost forget to recognise or value the ordinary, the friendly faces and the familiar places that amalgamate to represent the kaleidoscope of unique authenticity that serves as the basis of our community. Yet it is events like the Blacktown Parade that bring us together, enabling us to have a moment to celebrate one another and appreciate all the heart that is put into everything that is done.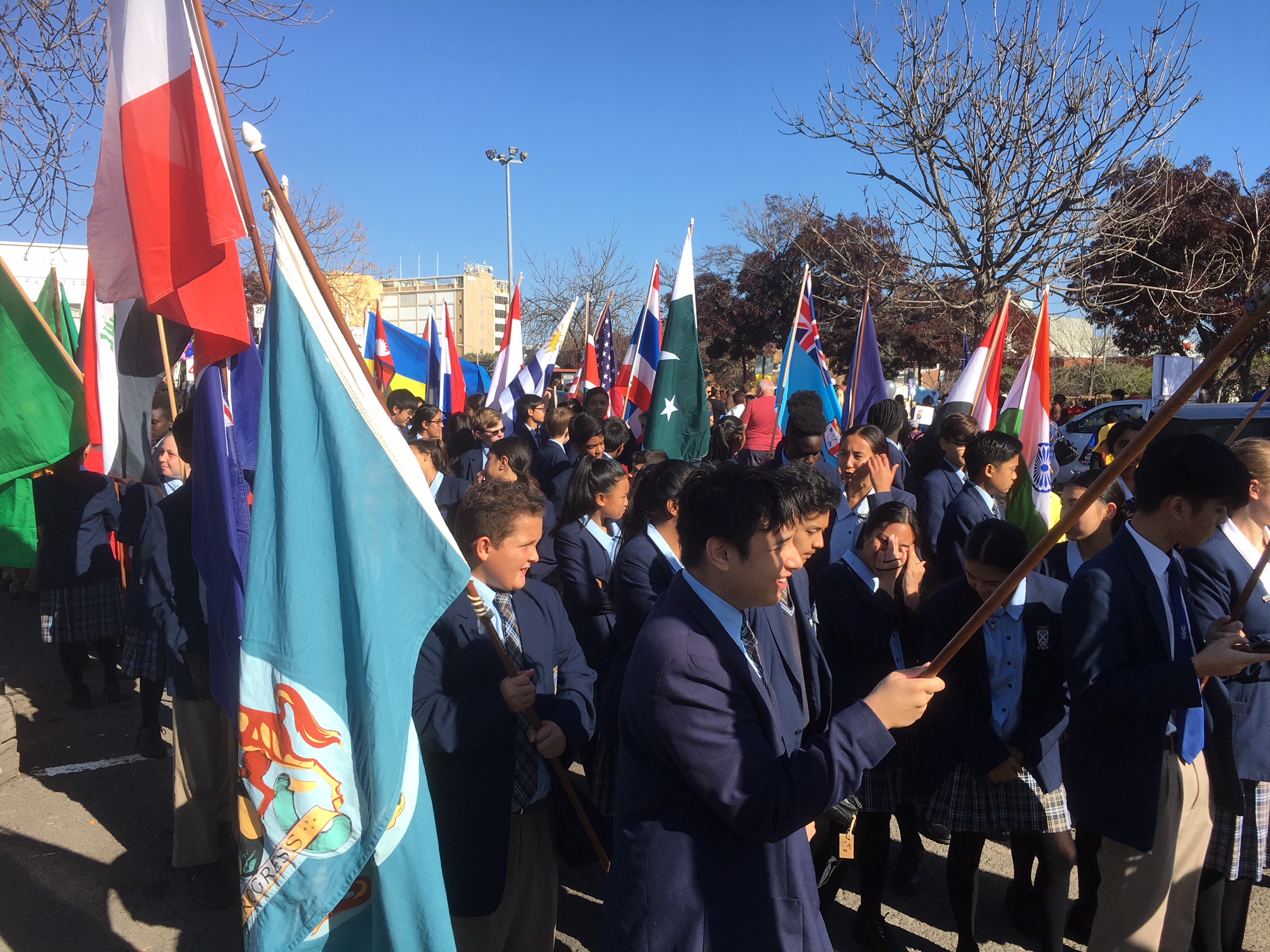 Finally, I would like to thank everyone involved throughout the day especially the staff who dedicated their Saturday to organising our involvement and providing us with this opportunity.
I look forward to next year, and to the many more to come!
Hashwitaa Maynoor
Year 10