This term the Senior Vinnies Team has been working hard to create some great fundraisers in order to raise much needed funds for the St Vincent de Paul Society. On February 14th the students implemented a Valentines "Brownie-Gram" service, which allowed students to pre-order and write a message to a loved one that would be delivered with a delicious brownie. The students showed great initiative and determination as they were given this challenge last minute and stayed up late to personally cook and package all the brownie-grams. The brownies were delivered in Learning Groups the morning of Valentines Day and provided a great deal of happiness and enjoyment throughout the Senior Campus. The students were able to raise $250 for St Vincent de Paul through this great event.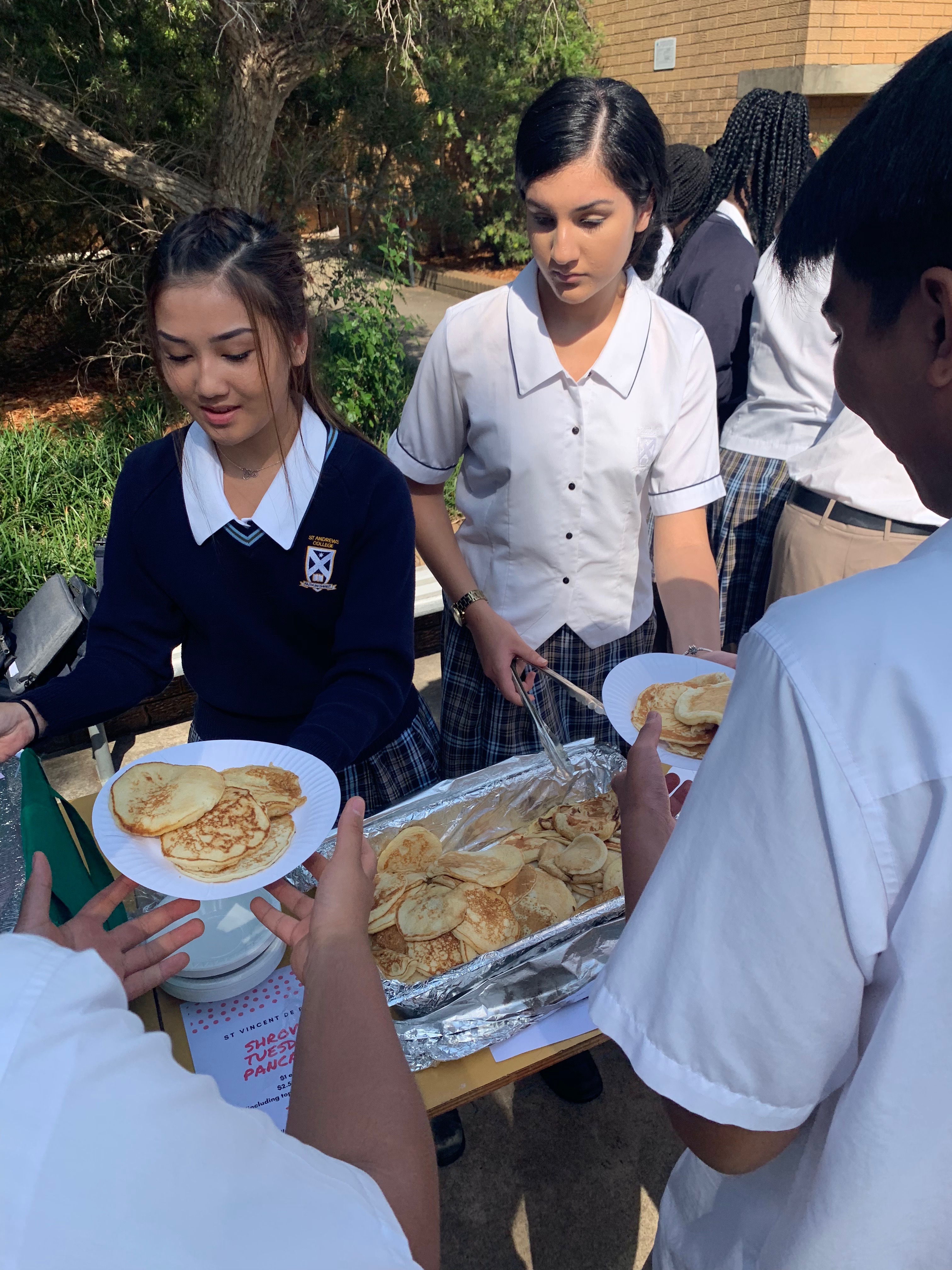 This week on March 5th we celebrated "Shrove Tuesday" which has come to be known as "Pancake Day". The Senior Vinnies Team saw this as another opportunity to help the wider community by selling pancakes at recess to raise some money for the St Vincent de Paul Society. Miss Knezevic led the charge on this great initiative as she guided the Senior Vinnies Team and utilised the students from her Food Technology class to cook a large batch of delicious pancakes. With the help of Miss Knezevic and Mrs Utoikamanu the Vinnies Team set up their selling area in the Senior Quad and formed an assembly line to dish out the pancakes; with ice-cream and topping, to eager and hungry students. The students did a fantastic job implementing this service and were able to raise $140 during the short recess time.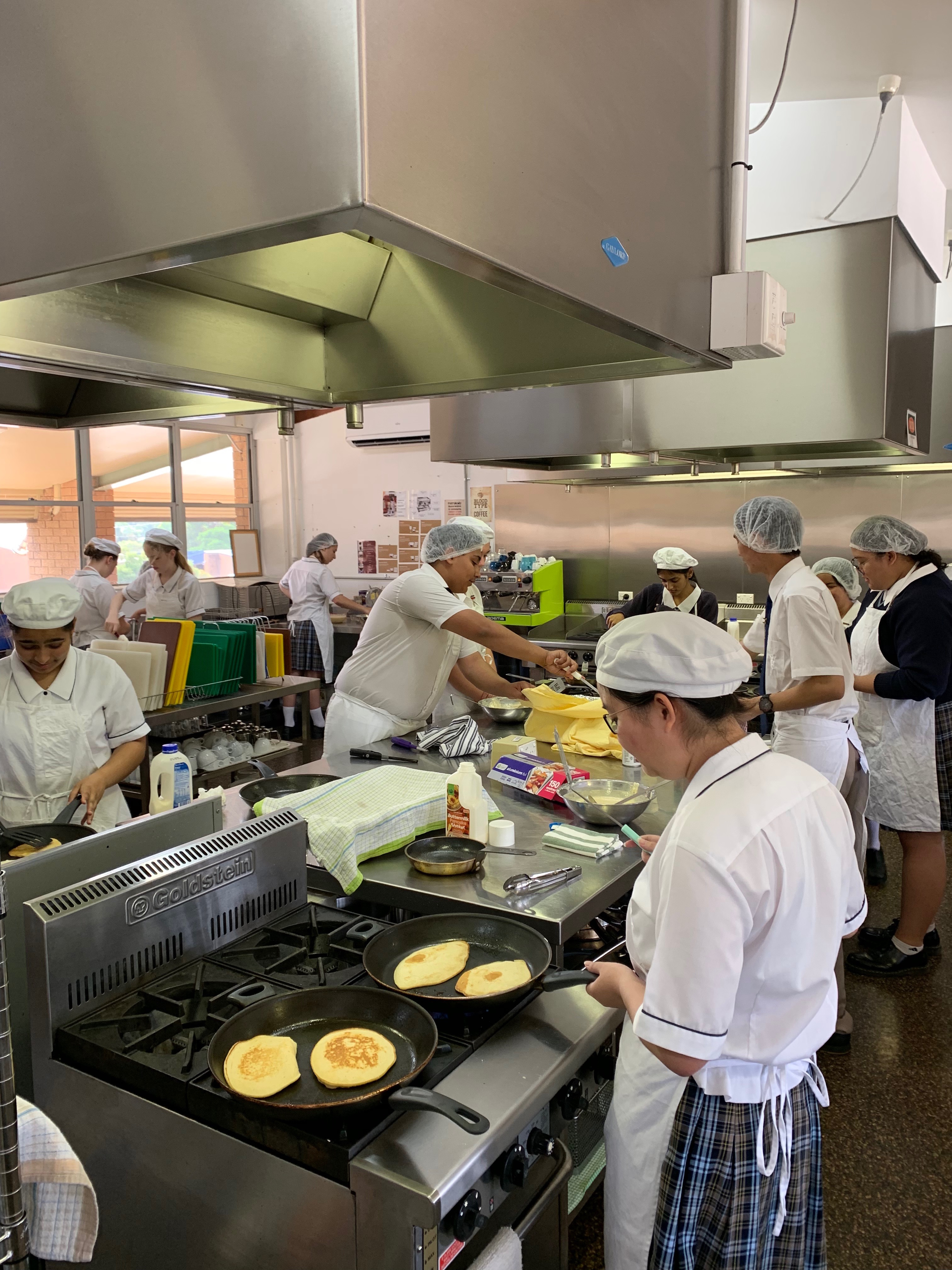 All the Senior Vinnies Team members are to be congratulated for their fantastic displays of community service, leadership and initiative. Thank you to all staff and students who supported these great ideas and we look forward to seeing what other great programs the Vinnies Team will implement throughout the year!
Miss Emily Pett
Leader of Learning Pastoral – Year 12