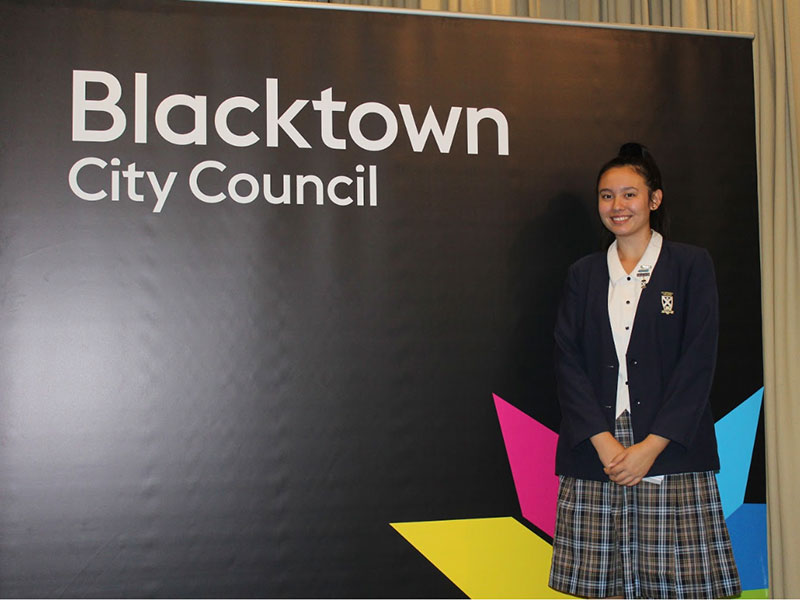 Ebony O'Connor appreciates everything her community in Blacktown City has offered her in her 16 years of life and decided what better way to give back then to apply for Youth Ambassador and use her exceptional communication skills to promote the place she calls home!
When the St Andrews College Captain and Year 12 student found out about the position from her school careers adviser Ms May and pastoral co-ordinator Mrs Cooper, she saw it as an opportunity to give back to her local community.
"I enjoy public speaking, debating and writing. I find joy in expressing my beliefs through these mediums and I find it extremely important to be an effective communicator," Ebony said. "I want to be involved in the positive changes Blacktown is currently undergoing and this is the first step towards doing that."
She hopes in her year as Blacktown City Youth Ambassador to promote the initiative to other schools, so it is better known and accessible to everyone.
"Through this opportunity, I'll be able to get my voice out there and perhaps it'll give me a better idea of what I want to do in the future as a career. Blacktown has so much potential, hence our motto `progress', and I know for a fact that initiatives like these support that notion,'' she said.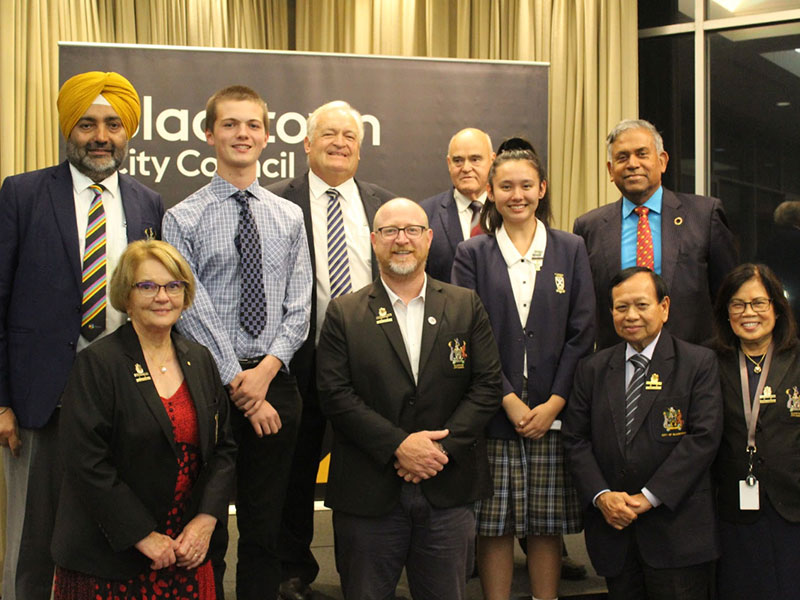 As part of the selection process, Ebony was invited to give a speech on how she would engage the youth of Blacktown, particularly those disengaged, if she was elected as Youth Ambassador. Here are some of the highlights from her winning speech which was delivered during the Council's recent citizenship ceremony:
"I've lived in Australia my entire life. I've harvested the infinite fruits of opportunity from this land. I've tasted the sweet nectar of liberty, from the chalice of democracy. I've enjoyed the sweet taste of freedom, without fear of persecution or oppression all because my grandparents and my mother took the step that you are all taking today. To stand before your new brothers and sisters as a member of this great nation; to call yourself an Australian.
My granny sought a new life when she migrated from Ireland. By leaving her humble beginnings as one of eight siblings she ventured to the blue seas of the Pacific on a 10 pound fare funded by our very own government. She shares the same Australian values that all of you good people possess. Bravery, courage and an undeniable spirit for adventure. The reward was great; she has built a family from humble beginnings when she had little. Now her legacy exists in the two children and five grandchildren that call Australia home."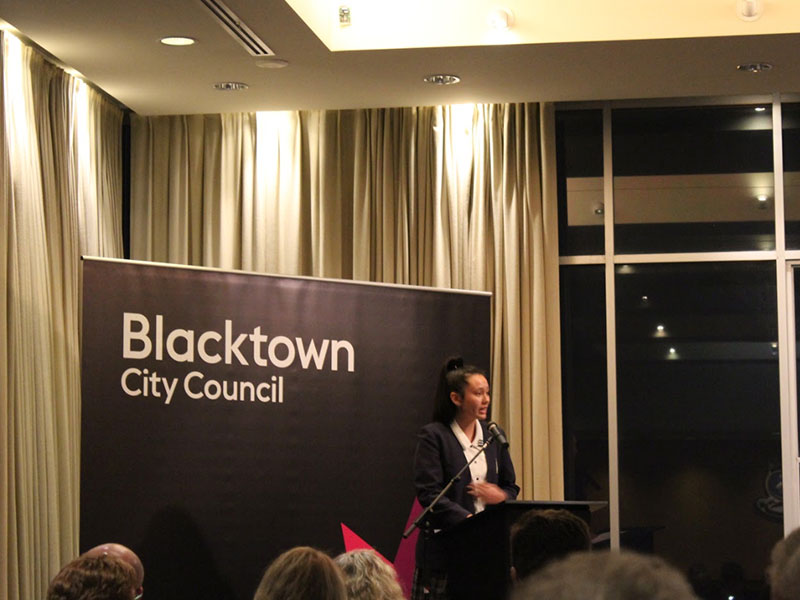 "I know not all of you came here for adventure. My grandpa and grandma didn't migrate by choice. They, like many of you, understand the cruel torment of conflict, the constant echo of war and the undeniable fear that manifests from this experience. They fled Vietnam in the midst of a danger our world knows all too well. Escaping with my aunty, uncle and mum they sought refuge in a land that promised more than they had. They chose Australia because they were desperate to find peace, to find a land were they would be rewarded for their hard work, to find a nation where they could thrive and once again bathe in the intoxicating ocean of hope. Here in Australia you are free to write in the pages of your own book, you are free to create your own history.
And because of these people in my life, I stand before you today, a young woman who is immensely proud not only to call myself an Australian but to live this life in my city, our city, Blacktown. Why is it that Blacktown is the place I so adoringly call home? It is because of you. You are what makes this nation great. The myriad of disparate ethnicities all joined together in one place is what makes us different, better. Our diversity, our mix of cultures, our common love of Australia is what unifies us.
It is our differences that make us whole and there is no place where this is more representative than Blacktown, a place that accepts all and judges none."