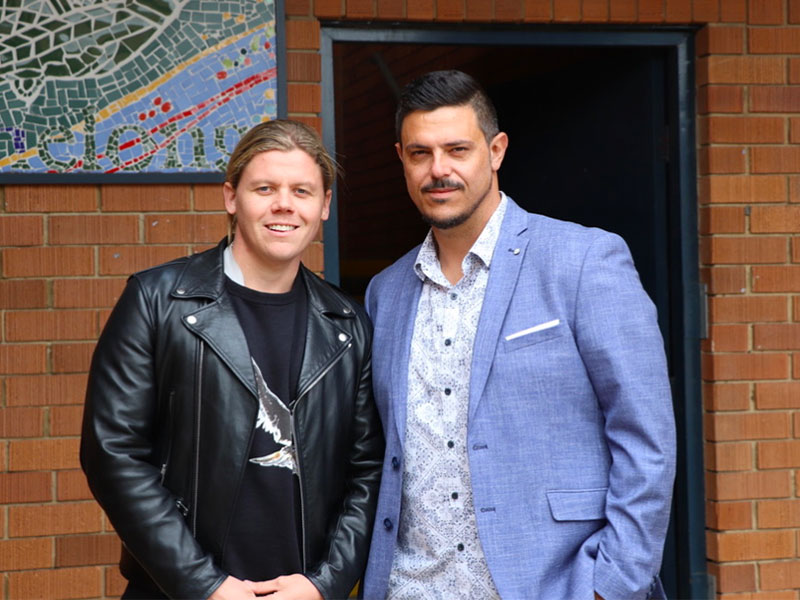 St Andrews College Marayong Music Teacher Antonio Chiapetta prides himself on providing his students with the kind of music education he would have wanted as a student. "A music education where students feel challenged, can develop their confidence and shine through sharing their gifts with the community,'' he said.
Mr Chiappetta is also, the creator and director of one of Sydney's largest school music festivals, Creative Arts Night (CAN), at St Andrews. It is a dynamic festival which has grown from humble beginnings to being a highlight event on the school calendar with more than 2000 people attending the outdoor concert.
As a result of his passion for music and education, he has been nominated for the prestigious Telstra ARIA Music Teacher of the Year Award for 2019. ARIA (the Australian Recording Industry Association) and The Song Room, a national arts education organisation, along with Telstra, have teamed up to present this award which started in 2016.
This award is open to any teacher working on a music program in a school, kindergarten, early childhood centre, youth centre or private tuition music school in Australia. Anyone from around the country - from students, school administrators, to friends, neighbours, and family can nominate their music teacher for consideration to win an ARIA.
The Telstra ARIA Music Teacher of the Year Award recognises music teachers for their passion and hard work in providing Australian children with a better education and the chance to play and enjoy music.
ARIA Chief Executive Dan Rosen said for every performer who makes it to the ARIA stage, there was a mentor who played a critical role in getting them there. "Research continues to prove that children involved in music at school achieve better grades, attend school more often, have increased self-esteem and confidence, and experience less depression and loneliness,'' Mr Rosen said.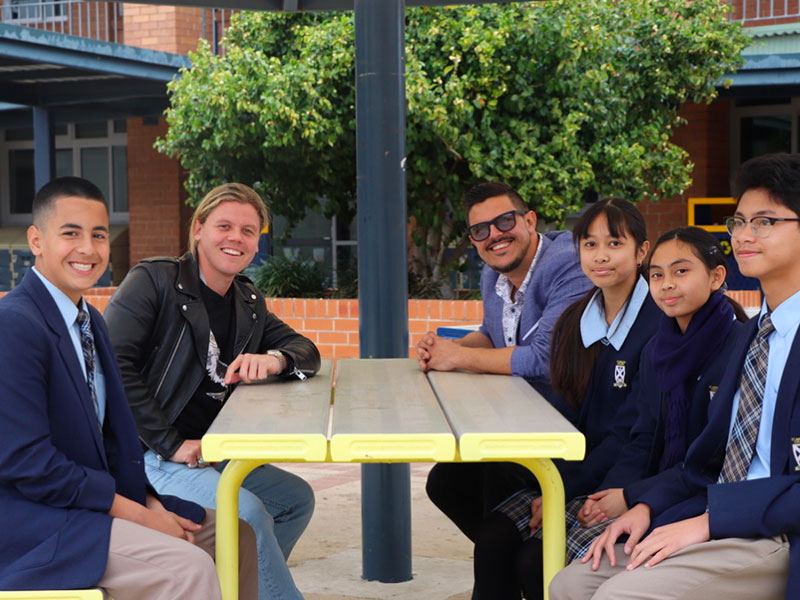 Each nominated teacher has been partnered with an ARIA Artist Ambassador. For Mr Chiappetta that is Conrad Sewell, who is an ARIA Award winning Australian singer-songwriter from Brisbane, whose latest album Life, hit No 1 on the ARIA charts in May this year. Conrad visited the school and surprised St Andrews College students at a special assembly with a performance of his hit song Healing Hands!
Conrad also spent time interviewing some students to get their thoughts on why they think Mr Chiapetta should win the Telstra ARIA Music Teacher of the Year Award. Here is what some of them said:
"Mr Chiapetta has taught me how to be confident and keep striving to do my best." "Music is my favourite subject and he is the main reason why I like it so much."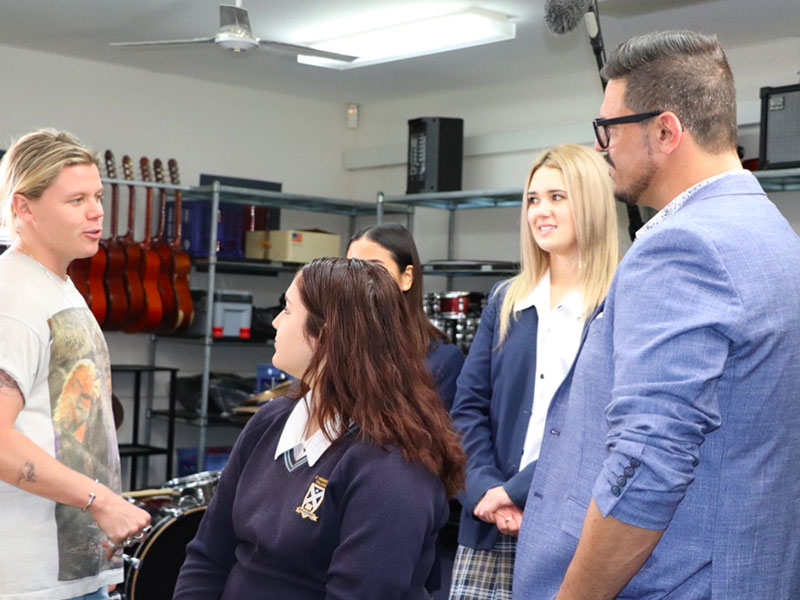 Conrad said the work Mr Chiapetta does at the school for the students and the community makes him wish he had been his music teacher when he was growing up. "This guy even puts on his own music festival for more than 2000 people in the school grounds. That is pretty amazing!"
Mr Chiapetta is one of four music teachers nominated for this award. The public voting process is now underway and we need your help. All you need to do is vote for Mr Chiapetta via this link: www.ariamusicteacheraward.com.au before 11.59pm on Wednesday, November 20.
On November 27 during the 2019 ARIA Awards ceremony the winner will be announced.
---