Easter Ceremonies and Reconciliation St Andrew's Parish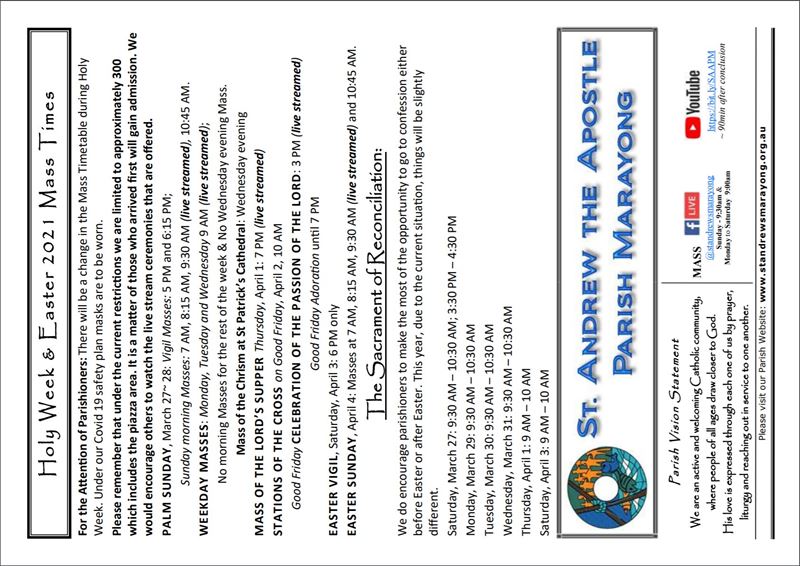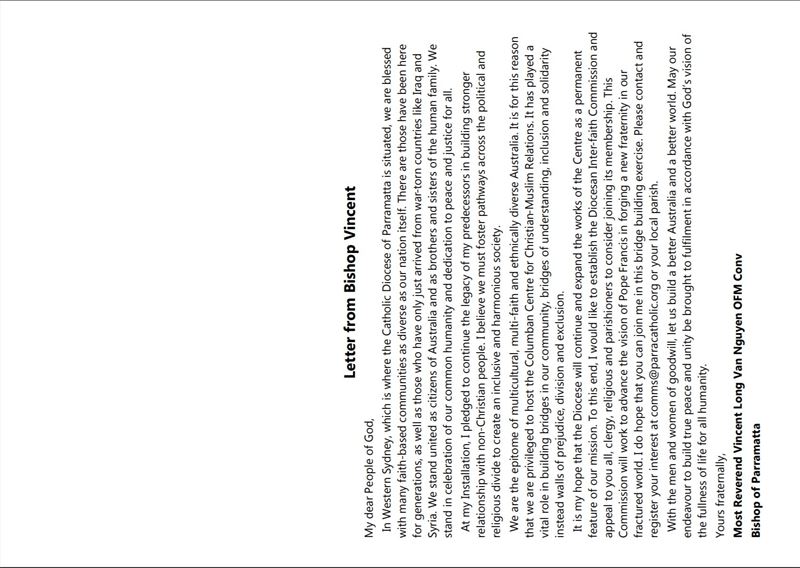 Posted: Thursday, March 18, 2021
Concession Cards
Transport NSW has changed the process for students aged 16 & over who require ID to confirm their entitlement to youth fares on transport outside of school travel.
Currently students travelling outside of school hours were issued with a Concession Card (on request) to prove their age & entitlement to youth fares. These cards were cardboard with a foil sticker endorsed by the student's school.

The green cardboard cards have now been replaced with blue plastic cards.

Only students who have already turned 16 this year have been issued with a new style Concession Card. Students who have yet to turn 16 but would like a Concession Card should see the school office to request a card once they've reached their birthdate.

The Concession Cards should be carried with the student & provided to Transport NSW staff on demand along with a green youth Opal Card. If the student does not provide the ID they can be fined or asked to pay the adult fare. The cards do not have to be "tapped".

Students who leave St Andrews College must surrender their card to the office.

These Concession Cards do not affect blue School Opal Cards which continue to operate during school travel.

You can find the relevant Transport NSW website here
Further enquiries can be directed to the school office on 9626 4000.
Posted: Monday, November 9, 2020